Archbishop Desmond Tutu, anti-apartheid hero, dies at 90
News announced by president of South Africa.
Desmond Tutu, the Anglican archbishop and anti-apartheid veteran, has died in Cape Town aged 90.
The news was announced by the president of South Africa, Cyril Ramaphosa, on Sunday morning.
"Desmond Tutu was a patriot without equal" - the president said in a statement - "a leader of principle and pragmatism who gave meaning to the biblical insight that faith without works is dead."
A celebrated campaigner for human rights, Tutu won the Nobel Peace Prize in 1984 for his non-violent struggle against apartheid.
Tutu, who said his stance on apartheid was moral rather than political, played a key role in ending white minority rule in South Africa in 1991.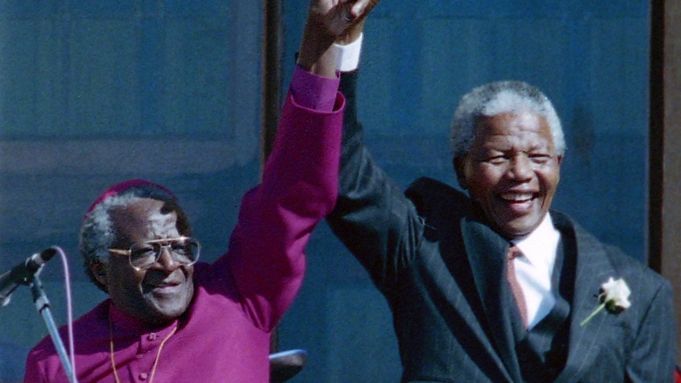 In 1990, when Nelson Mandela made his first public address after 27 years in prison, it was Tutu who led the future South African president onto the balcony at Cape Town city hall.
Tutu's death comes weeks after that of South Africa's last apartheid-era president, FW de Clerk, who died aged 85.