Moroccan soups complement meals adding a tasty touch to meals rich in nutrients.
In North Africa, Morocco stands out as a central hub of spices and aromatic foods. Morocco is a beautiful country offering a rich tradition with foods never shy of spices and intriguing flavor combinations. North African cuisine is a blend of different cultures, dating back centuries to create a modern-day blend of Arabia, Andalusian Spain, and French delicacies.
Also read: Top 10 Moroccan Beaches
The country widely known for couscous and tajine offers incredible soups that help keep warm and healthy during winter. This combination speeds up the recovery while boosting the immune system. Morocco's cuisine is predominantly fruits, vegetables, beans, whole grains, poultry, seafood, eggs, and nuts.
Generally, the cuisine is a fusion between European and Amazigh gastronomy, delivering an exotic taste riddled with flavors that tantalize the tongue. Moroccans serve the diet soups for warmth during the cold winters, ensuring you keep warm and healthy. Here are some of the most popular mouthwatering soups.
Harira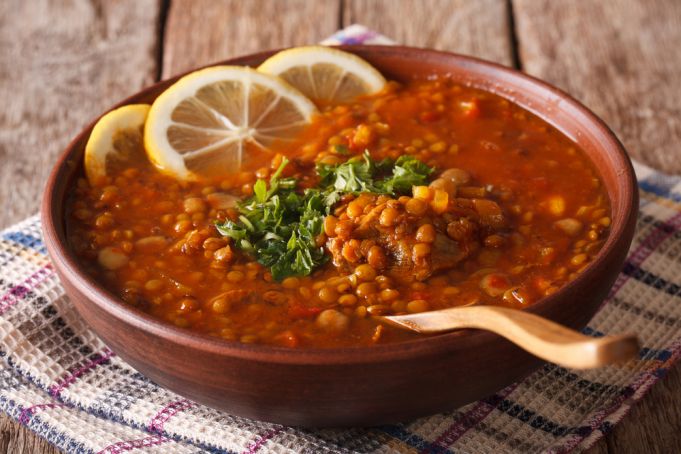 Harira is the perfect Moroccan starter soup, usually consumed on its own. It's arguably the most famous soup taken during Ramadhan. The soup is a regular feature on iftar tables and is consumed for its health benefits and delicious taste.
Harira comprises celery, turmeric, chickpeas, tomatoes, onion, parsley, and vermicelli. You can also add eggs, meat, chicken, and soups rich in healthy ingredients packed with vitamins, proteins, and minerals.
Chickpea packs an impressive nutrient combo. It is known for its wonderful attributes on weight loss that keep you filled and control your weight loss. The fiber and protein in the legume slow digestion and promote fulness that helps with the diet. Tumeric is an equally important ingredient in Harira soup. This spice is known for reducing cholesterol and is great for the heart. Turmeric is also a powerful antioxidant and an anti-inflammatory tool.
This nourishing pot of chickpea soup is also a regular during Yom Kippur. Modern-day variations of lamb or beef exist too. It only gets better when lemon, freshly chopped cilantro, and parsley are finally added.
Also read: Morocco henna art: The red dye style
Loubia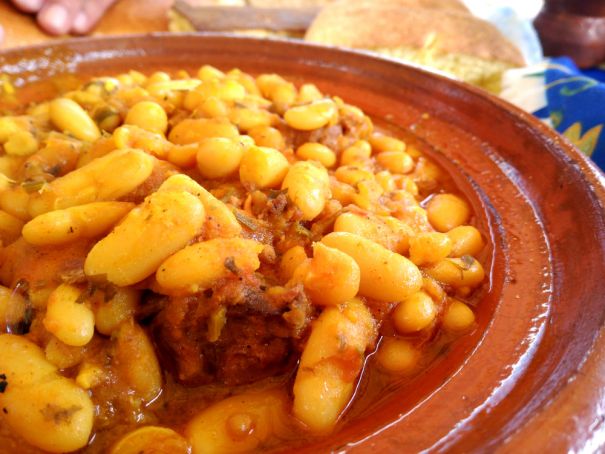 Popularly known as the 'bean soup', Loubia is a highly popular delicacy in Morocco. The soup can be served either as a side or main dish. A bowl of this hearty Mediterranean vegan soup comprises garlic, ginger, paprika, fresh tomatoes, olive oil, and cumin. People who love spicy foods will add chili pepper and harissa or have it served with cilantro, white beans, or ripe tomatoes - a light lunch in itself.
The healthy attributes of the soup come from whole beans which are rich in fiber, magnesium, copper, fiber, iron, antioxidants, folate, and vitamin B6. All these elements are vital in energy production, improving your digestive health while moving oxygen throughout your body. This offers protection from heart diseases and chronic illnesses.
Bean soup is great for heavyweight or athletic people as it helps in hormonal production and muscle building.
Also read: Top 5 must-see attractions in Marrakech
Bissara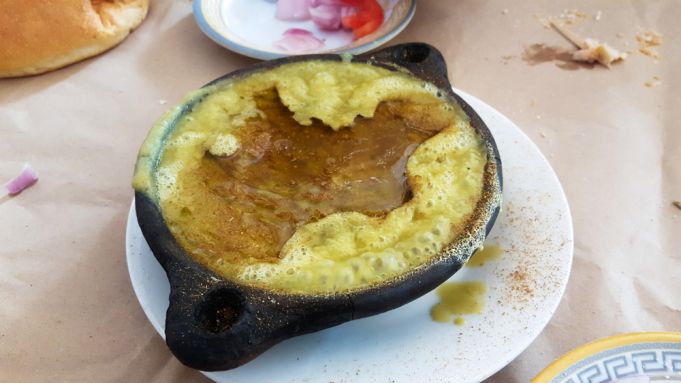 Bissara 'dry green pea soup' is a classic North Africa soup and bean dip. This warm delicacy is a regular in Northern Morocco which experiences cold winter-like conditions. Expect the thick soup during breakfast or as a side dish during other meals.
Moroccans of all walks of life and cultures often enjoy this sou during chilly mornings. It can also be served in most restaurants that serve traditional Moroccan meals. Bissara soup has several health benefits as it packs protein, fiber, red pepper, paprika, cumin, salt, olive oil, and dipping bread.
Also read: Tight restrictions in major Moroccan cities mark the new normal
Chorba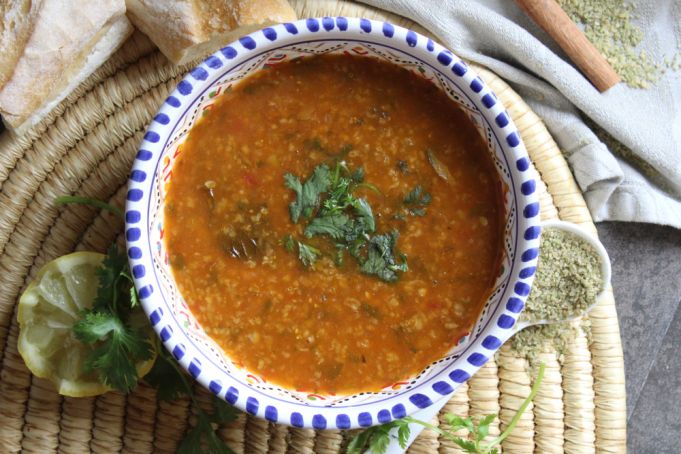 The all-season vegetable soup goes down well in all seasons. Given winter arouses the flu, a warm and healthy diet soup always comes in handy. Soba soup strengthens the immune system keeping you healthy during the days and nights. The soup has healthy nutrients consisting of vegetables such as potatoes, pumpkin, lettuce, bell peppers, carrots, tomatoes, celery, and others.
Contained are legumes rich in calories, fiber, and vitamins that keep you warm, boost the immune system and maintains body warmth. Cooks boil all the vegetables together before grinding them up and serving them with paprika, salt, olive oil, cumin, sauteed onion, and salt.
Ginger serves as an antioxidant and anti-inflammation ingredient. It helps in treating nausea, weight loss, and lowering blood sugar.
Also read: Hilton to expand Moroccan footprint with a new hotel
Lentil soup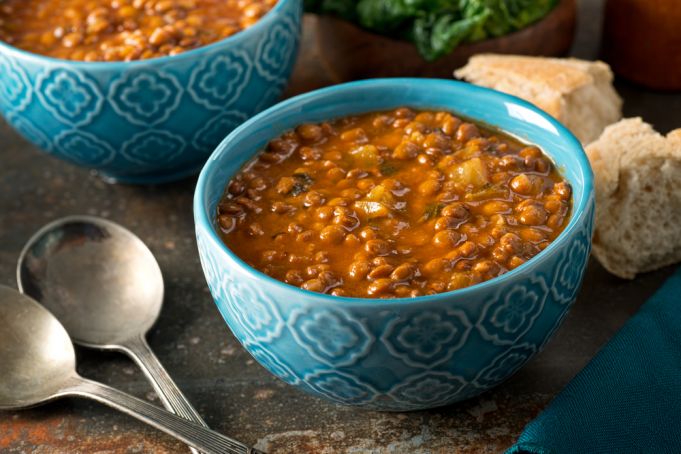 The spicy lentil soup is a unique mix of pepper, salt, carrots, turmeric, ginger, cinnamon, ground cumin, and smoked paprika. Other additions to the mic are tomato paste, coconut milk, and lemon juice. Freshly cut cilantro would serve as a decent top dressing.
Also read: The US formally supports Morrocco's claim to Western Sahara
Overall, Moroccan food is popular across the globe and many forget to point out the equally tasty soups. Tired of the regular tea and coffee and would fancy something adventurous for breakfast, order a nice fresh bowl of Morrocco's soups.