Ports are the main entry and exit points for goods across Africa.
Apart from their vital economic impact, they hold a strategic significance for countries with a coastline. Not all countries that access the ocean are equipping their seafront with commercial ports. Every country wants to construct a port that eclipses that of its rivals, so it can attract more business, investment, and prestige. Here are some of the busiest ports in Africa.
The Tangier Med (Morrocco)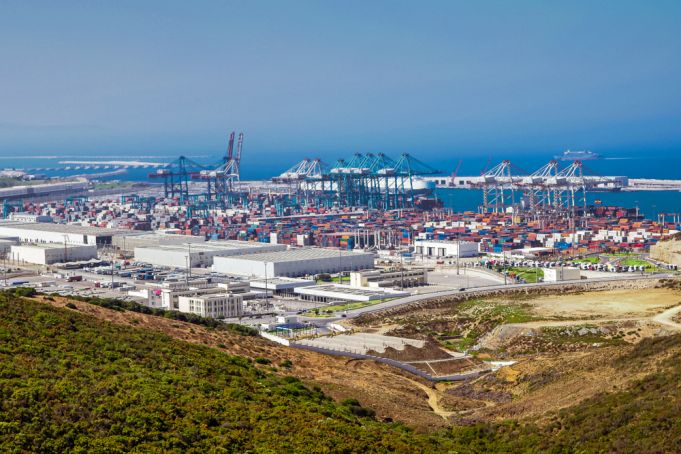 After adding an extension to its Tanger Med port in Tangier, Morrocco now boasts of the largest port across the Mediterranean, surpassing Spanish, French, Italian and Greek ports in terms of container capacity. The huge infrastructural project was aimed at boosting investment and manufacturing in the country.
Tangier Med handled 3.5 million TEUs (Twenty-foot Equivalent Unit) in 2018, which translates to 52m tonnes of goods. The new extension worth €1.3 billion should add 6 million to its capacity, and achieve volumes of 4.5 million TEU by 2019. The Tangier Med 2 tripled the port's capacity from the initial 3m to 9m 20-foot equivalent units and its basin is 18m deep.
To understand the scope of the expansion, the storage area of the Tangier Med 2 is 200 hectares, way exceeding the Tangier Med 1 at 80 hectares. Morrocco can now accommodate some of the world's largest ships spanning 400m long and carrying 22,000 worth of containers.
Port Said (Egypt)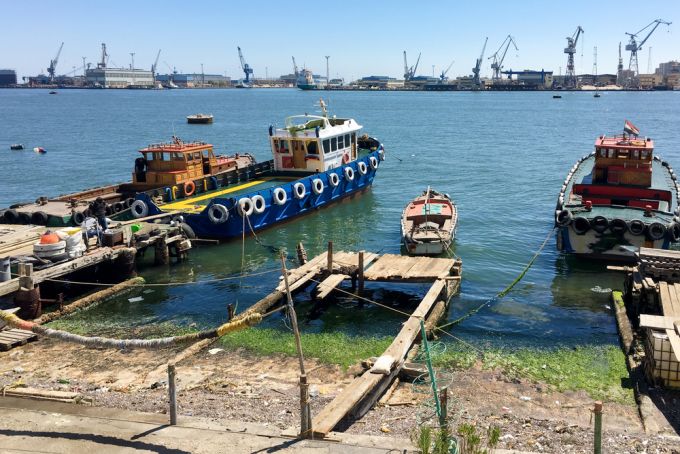 The city of Port Said is situated in the North of Egypt and extends 30km along the Mediterranean Sea. In 2018, the Port handled 3,050,000 TEU containers, making it one of Africa's busiest ports in the Mediterranean.
Port of Durban (South Africa)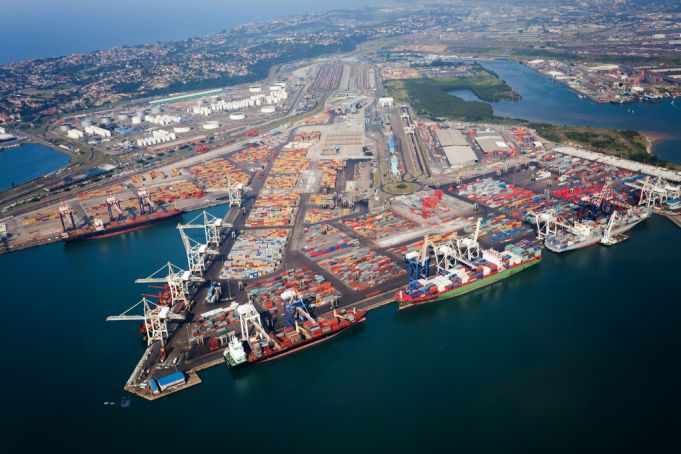 As Africa's largest port the Port of Durban meets a volume of 2,699,978 TEU containers processed and handles 31.4 million cargoes annually. In the Southern hemisphere, it remains the fourth largest sea station spanning 21 kilometers wide, has 58 berths, and services 20 terminal operators.
The port of Durban relies on a technically advanced tracking system to process over 30 million tons of cargo annually. Its strategic position along international shipping routes has secured its importance as a major cargo and container port. Over 4500 commercial vessels dock at the port annually.
Cruise ships are accommodated at the N Shed passenger terminal facility, while quays handling commercial fishing operations are based at Maydon Wharf and the Silt Channel.
Recently, the Durban Car Terminal was added to the port, a top-grade development handling 60,000 vehicles every year. A 380 km bridge links the terminal to the quayside opening up 6500 parking bays.
Lagos Port Complex (Nigeria)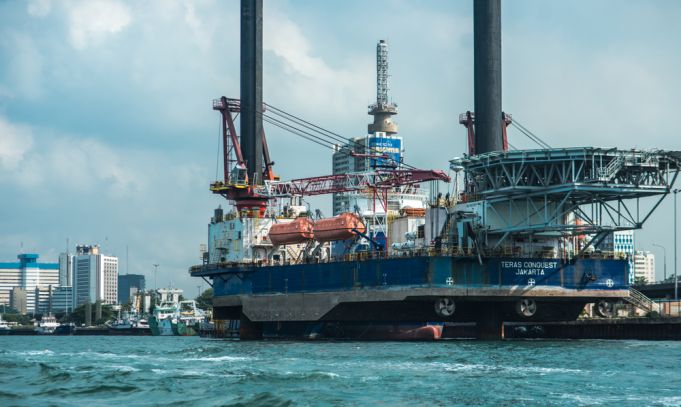 You can refer to Nigeria's biggest and busiest port complex as Premiere Port or Apapa Quays. Located in Apapa, Lagos State, it is Nigeria's main commercial center. Apapa Port is well-equipped to handle personnel support facilities and modern cargo handling equipment which makes it customer-friendly and cost-effective.
The port is linked by an intermodal connection from land, rail, and road. To improve efficiency, there are five private operator terminals run with professional expertise. Nigeria's main port can handle a volume of 1,500,000 TEU containers processed. Ph: Alucardion_Shutterstock.com
Port of Mombasa (Kenya)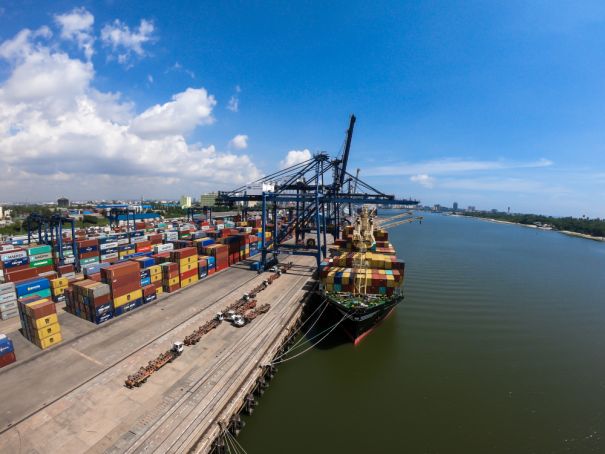 As East Africa's main port, the Mombasa port is operated by the Kenya Ports Authority. The port is made up of three sections, the Kilindini Harbour, Port Reitz on the Eastern part of Mombasa Island, and Old Port/Port Tudor to the North of Mombasa Island.
Kilindini is known for its deep and sheltered harbor where shipping activity takes place. Kilindini has 16 deepwater berths, two oil terminals, and safe anchorage and mooring buoys for ships that are sea-bound. Mombasa port can handle a volume of 1,189,000 TEU containers processed serving the East and Central Africa region. Between October 2017 and March 2018, 6 cruise vessels docked at the Mombasa Port after the construction of a $3.4 million cruiser terminal. Ph: Ungureanu_Catalina_Oana_Shutterstock.com