Ethiopia is not one of those highly advertised destinations such as safari national parks or game reserves, but it definitely grabs every travelers' attention.
Just to be clear, if you hardly venture out past a five-star hotel, you are absolutely missing out. There is more than meets the eye in this hidden gem of a country, from the stories of Brad and Angelina Jolie adopting orphans or the countless UNESCO heritage sites present, here are great places you can enjoy with your loved one.
Lalibela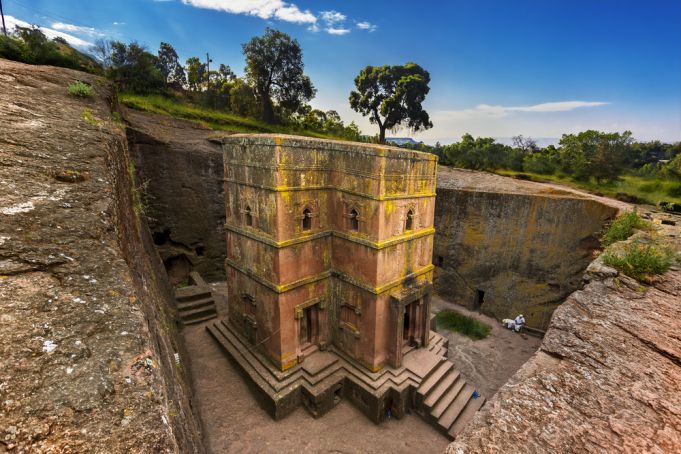 The small town of Lalibela welcomes visitors in their tens of thousands every year. Within the village are 13 churches, manually cut by hand from the surrounding mountain. The idea of venturing into such an ambitious project was inspired by the 13th Century King Lalibella, who wanted to create a local impression of Jerusalem.
The Danakil depression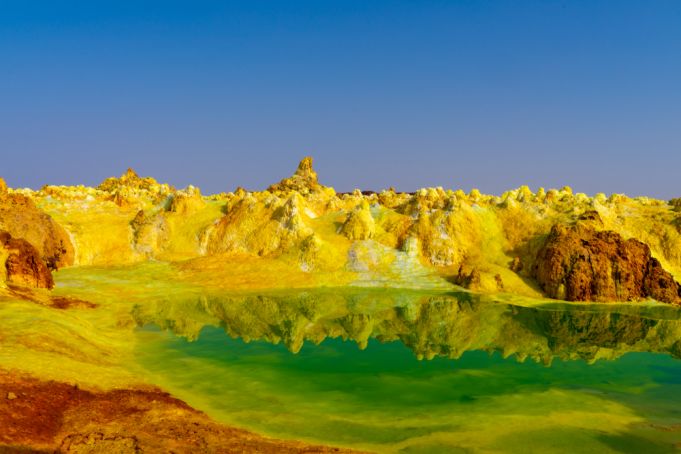 The Danakil Depression is an adventure lovers' only trip. If one of you is not into adventure, then do not make the trip. The journey to Afar is long, rugged, and scorchingly hot. Proven to be the lowest point in Africa, the area temperatures exceed 120 degrees Fahrenheit, illuminating the volcanic landscape. A camping experience close to the volcanic wilderness will forever linger in your memories.
Take to the skies
Explore the skies of the city Addis Ababa on a hot air balloon. Everything from the skies might look so small but open up to reveal a beautiful view. Enjoy the view of the farmlands below, the village roads and surrounding trees. You can grab a bottle of champagne while you at it and take stunning pictures and selfies for your photo collection.
Horse riding
A horseback ride is a memorable way to spend time with your loved ones As a first-time rider the Beka Ferda ranch is an opportune learning experience. The well-groomed animals are hospitable to visitors and will shepherd you through local farmlands, as you gain a greater idea of the beautiful countryside.
Shop for souvenirs
Looking for the perfect souvenirs? The Shiro Meda is where you can start. Pick up some items such as shirts, scarfs, shoes, and dresses. Winding through the maze of shops in Merkato is fulfilling as it is Africa's largest open market.
Dive into nature
An hour's drive from Addis Ababa lands you in the dense Menagesha Suba forest. This is far from the regular hustle and bustle of the noisy city life. Switch to your hiking boots and discover the serene environment of baboons, monkeys, and birds as you stroll behind your loved one hand in hand.