Where to surf on the Moroccan Atlantic coastline
As a prime time tour destination for European holiday-goers, surfing is one of the coolest and fun activities in Morrocco.
With a car, you can surf anywhere along this country boasting 1,835-kilometre worth of coastline. No need to go through the trouble of carrying a surfboard when you can rent out one very cheaply. The long pristine beaches, are eye-catchy and are swept over by impressive waves.
The desert-swept country offers a fine beach experience, as it borders the Atlantic ocean to the left and the Mediterranean sea to the right.
Is there a 'right time' to go surfing?
October to April is just about the best time to go on a surfing rendezvous in Morrocco. Peak times are anywhere between December and February.
Just around this time, the 'ocean is excited' and sends over vertical walls of water towards the reef.
If you love the thrill of torsos, car doors, surfboards, whistles, bikinis, flip-flops, and lifeguards, then Morrocco is a must-visit destination for all travelers.
Where can I surf in Morrocco?
The Atlantic Ocean swept the Morrocan coast receives a 5-meter high swell in ocean level during these months.
The North-western coastal areas around Rabat and Casablanca receive more of a swell than the Southwestern points such as Anchor Point.
Best surfing spots in Morrocco
Surf in Essaouira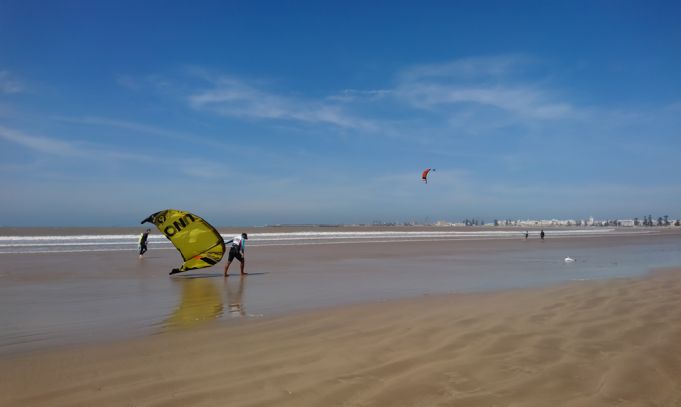 The most common spot recommended by travel guides is Essaouira. As a beautiful destination for surfers and tourists in Morrocco, it boasts an authentic fort and harbor dating back to the 18 century. Ph: Cristi Croitoru / Shutterstock.com
Surf in Agadir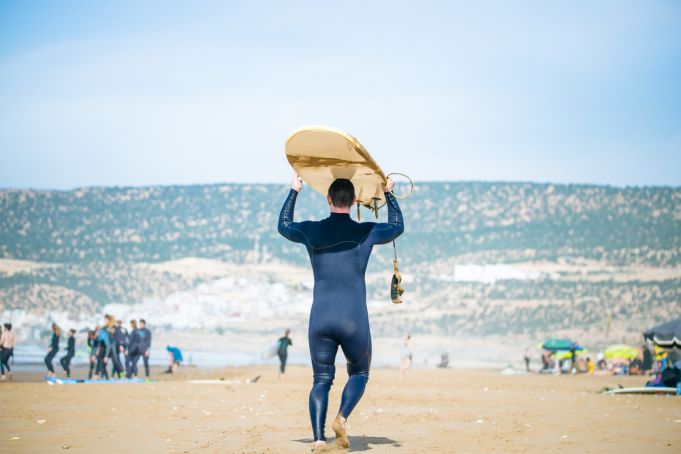 Agadir is arguably among the top surfing destination in Morrocco. The destination is easily accessible and is well connected to other major cities courtesy of the airport. The city is in close proximity to exclusive surfing destinations that are accommodative to movies and experienced surfers. After a long wet day of exhausted excitement, it would be great to spend the night in a nearby spa or revel in the euphoric nightlife.
Surf in Taghazout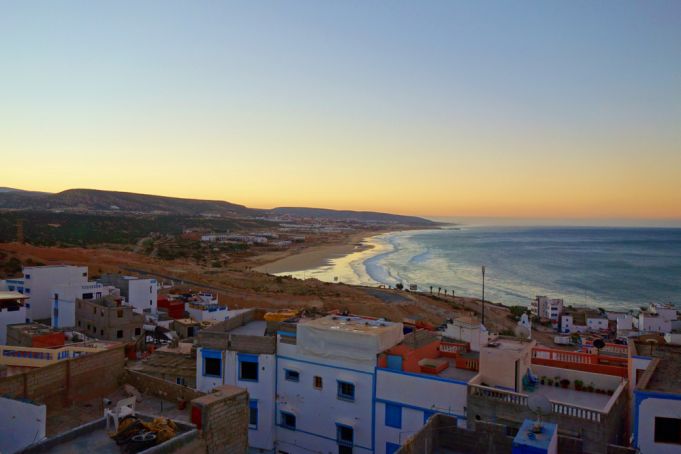 Just North of Agadir is the fishing village Taghazout. The place has a rich Arabic aura surrounding it which is evident during winter. Stretching 7 miles has the right set of waves that can accommodate both novice and professional surfers.