When you dream about skiing on snow-covered slopes Africa is usually one of the last places that come to mind. Skiing is typically associated with exotic European destinations like France, Switzerland, Italy and Aspen and Breckenridge in the USA. Although the continent is typically associated with vast savannas, unspoiled coastlines, and arid deserts, it actually sports quite a number of impressive ski destinations as well. From Southern to Northern Africa, here's a closer look at some of the top ski destinations on the African continent.
South Africa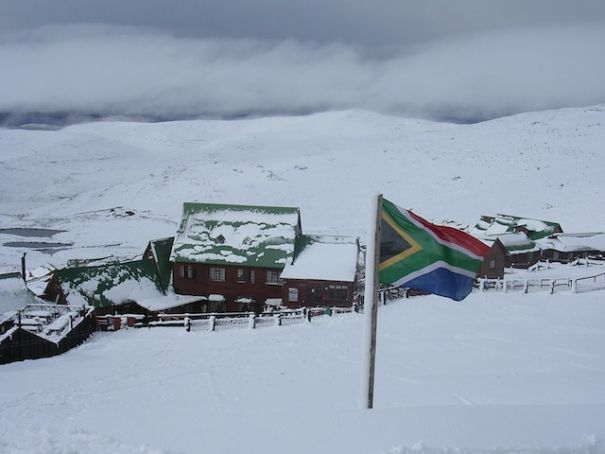 Although many parts of South Africa enjoy snowfall during winter, there is only one fully-fledged ski resort in the country. Situated in the magnificent Southern Drakensberg in the Eaastern Cape, the Tiffendell Ski Resort is a sought-after destination for locals and tourists alike. Sitting at a reasonably high elevation of 2,810 meters (9,219 feet), Tiffendell is also officially the highest resort in South Africa. During the three months of winter (June, July & August), the resort is transformed into a skiing paradise with an advanced snow-making system taking over from Mother Nature where needed. The resort boasts all the normal amenities associated with a skiing destination including ski lifts, a ski shop, skiing instruction, and a restaurant. When the snow dissipates in Spring, the resort becomes one of the country's best outdoor adventure lands offering activities such as grass skiing, mountain biking, quad biking, fly fishing, high-altitude hiking, and bird-watching.
Lesotho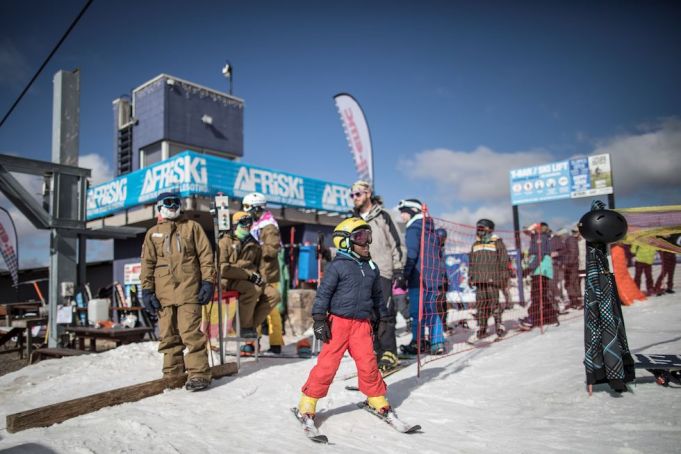 Lesotho is well-known for its picturesque snow-capped mountain peaks, Maluti beer, and traditional Basotho blankets. It is also home to the renowned Afriski Resort which is the highest ski resort on the continent. Nestled in the Maluti Mountains and a short distance from the Caledonspoort border post in the Free State province, Afriski is a popular getaway destination for South Africa's 'in' crowd. Apart from sporting a 1km-long ski slope, the resort also offer visitors a range of other activities including snowboarding, bumboarding & tubing, equipment rental facilities, and a snow-covered freestyle zone known as the Kapoko Snow Park. The resort can accommodate up to 250 guests at a time and is also a popular summertime destination thanks to a wide range of activities on offer such as fly fishing, endure-biking, hiking, monster rollers, and abseiling.
Morocco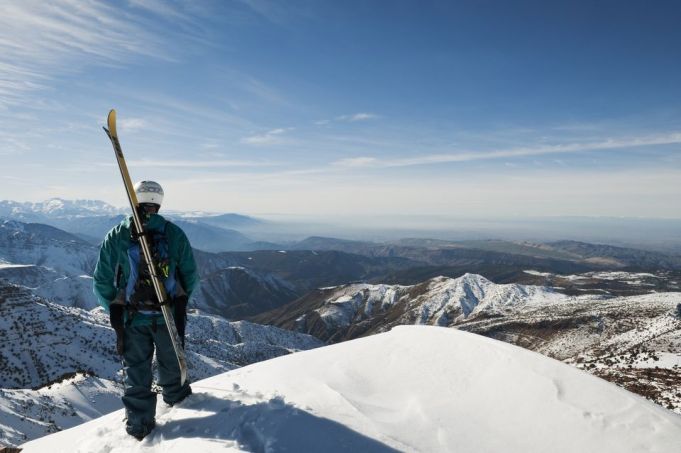 It is hard to believe that Morocco experiences snow fall, let alone boasts not one but two renowned ski resorts. The Atlas Mountains which stretch for 2,500km across the Maghreb region, however, is home to what has become known as Morocco's snowline. The Michlifen Ski Resort is affectionately known as the 'Moroccan Aspen' and is situated a mere 8km from Ilfran. Apart from impressive snow-covered slopes that are perfect for both skiing and snowboarding, the resort also boasts opulent apartments and suites, 3 on-site restaurants, indoor and outdoor pools, a luxurious spa, and a well-equipped gym. Another popular ski resort in Morocco is Oukaïmeden which is also located in the Atlas Mountains, approximately 80km from Marrakech. The resort boasts several lifts in its ski area which sits between 2,600- and 3,200 meters above sea level. Oukaïmeden is significantly quieter than Michlifen with the runs of the tops of the multiple stair lifts being suitable for skiers of with varying levels of experience.
Algeria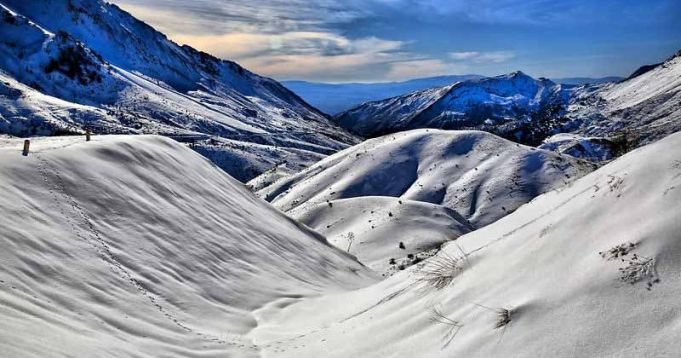 Who would have thought that the second-largest country on the African continent is also a sought-after ski destination? Situated in the province of Bouïra, in the Djurdjura mountain range lies the Tikjda Ski Resort. Although the resort was forced to close its doors during the Algerian Civil War, it has since reopened and welcomed countless visitors from Africa and abroad to its slopes. Apart from sporting near-perfect skiing conditions, the slopes at Tikjda are also ideal for snowboarding and tobogganing. Another popular Algerian ski destination is Chréa which is situated a mere 60 kilometers from Algiers. Like Tikjda, Chréa has also returned to most of its pre-war splendour. While not all of the hotels and chalets in the area have reopened, the slopes are fully-functional and once again attract thousands of skiers and snowboarders from all corners of the globe every winter.