If you haven't added Cape Town to your traveling bucket-list, you might want to reconsider.
The glorious Mother City of South Africa offers a plethora of outdoor and cultural excursions in captivating settings, unique and specific to each region within the Western province.
Cape Town has for long been a travelers paradise, offering anything from discerning, mid-to-high-end experiences, to laid-back hostel-stay options. Brace yourself for a tour-de-force of thrilling expeditions such as shark-cage diving, ocean kayaking, mountain hiking and mingling with the penguins at Boulder's Beach.
Dining options in Cape Town stretch far and beyond with international flair and fusion, while the city's nightlife hardly fails to disappoint. For those who wish to take a slower pace, guided wine tasting tours, museum visits, and the exploration of heritage sites will quickly fill up your itinerary.
But, before we get too carried away, we should perhaps settle for a list to navigate you towards the finest of what the Mother City has to offer.
Watch The Sun Rise From Lion's Head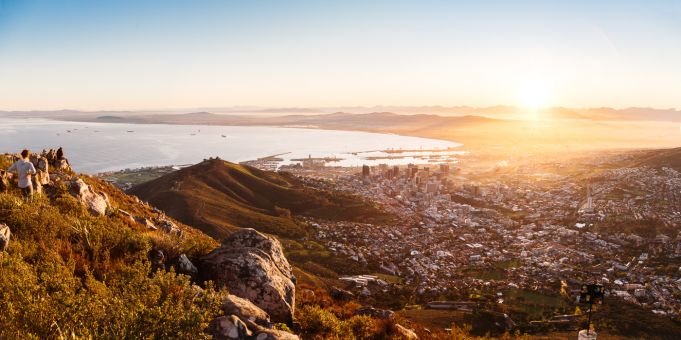 Get an early start to the day, fuel up with some breakfast and hike up Lion's Head for a truly mesmerizing 360-degree view of Cape Town. This is one way to soak up the beauty of this city before you take on the streets. Also, this is a definite Instagram moment, so snap away for some unforgettable memories.
The greatest part of this entire experience is that you have the option to paraglide back down the hill, all the way to the Sea Point Promenade (bookings essential).
Whale-watching in Hermanus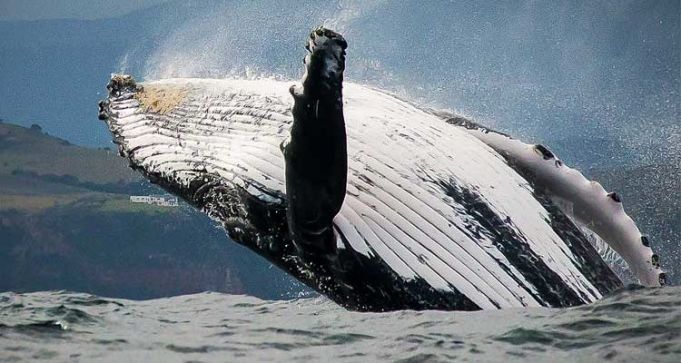 Just an hour and a half outside of Cape Town, along the coast you'll find the popular town of Hermanus. Imagine a picturesque scenery of soaring mountains and deep blue waters - this is the quintessential heart of the whale route and has been voted as one of the best locations to view these incredible creatures as they migrate up from Antarctic Waters.
Soak Up Cape Town's Colorful History At The District Six Museum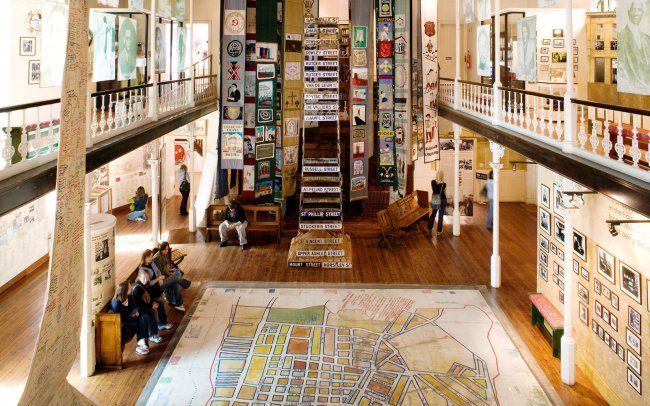 A key historic place of interest that you need to visit is the District Six Museum - where a collective tale of this once-vibrant community is told. The museum walls were recreated to depict the homes the people who were forcibly removed from this area during the Apartheid era.
Thanks to testimonials, photographs, recordings and actual furniture from this period, this museum visit offers a sobering glimpse into one of South Africa's darkest periods.
Enjoy A Hot-air balloon Ride Over The Winelands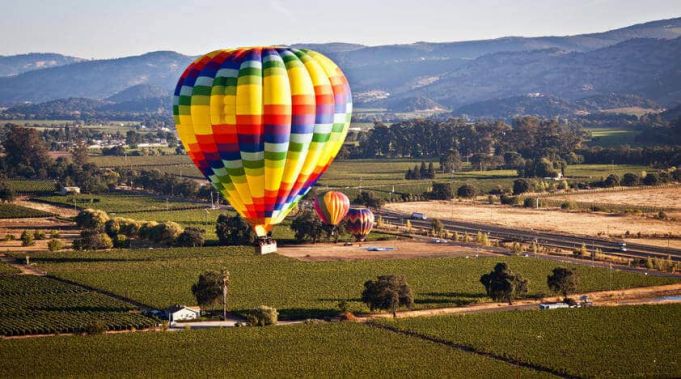 Driving down along the Cape Winelands is a sight to behold and the experience has in recent years been revamped by introducing train and tram rides through this region.
However, there is one experience that truly stands out from all of the rest...Imagine soaring over the glorious Winelands like a bird as the sun rises.
Stay the day and opt for a few guided tastings at nearby wine farms before heading back to the city.
Sandboard And Quad-bike The Dunes Of Atlantis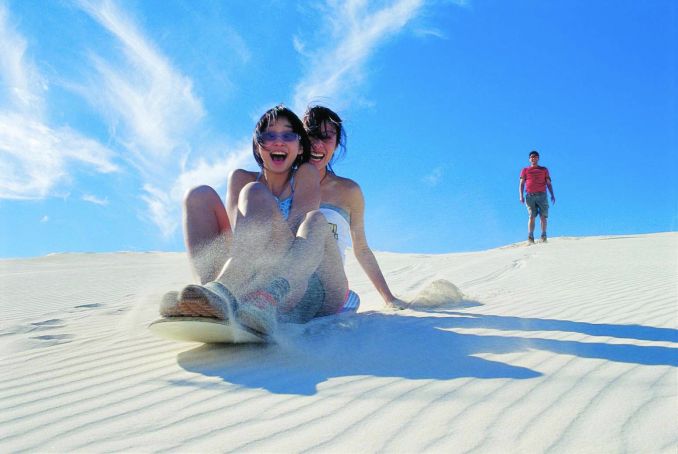 This half-day adventure is an excursion of a lifetime and no matter what you might consider your level of expertise to be, the friendly instructors from various Sandboarding schools will most certainly make sure you are up to speed (so to speak) before making your way down a dune.
Groups and solo travelers are collected from the City Bowl and then taken to the white dunes of Atlantis for a true adrenaline rush. If you are up for some more, hop on a quad-bike and snake your way around the dunes.
Yacht Sailing Around Robben Island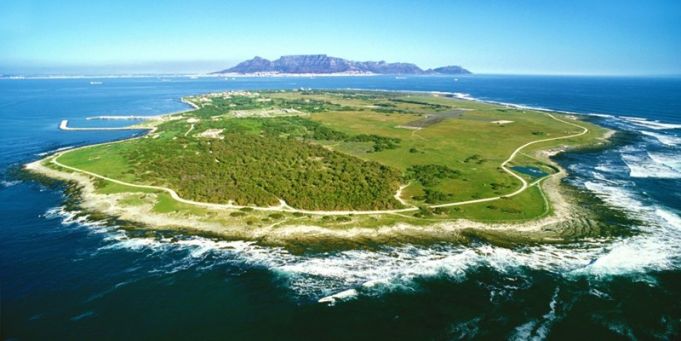 This effortlessly luxurious and truly informative three-hour trip around the coast of Robben Island is guided by none other than former President Nelson Mandela's prison guard. The experience includes a glorious ride out onto the Atlantic Ocean on a private yacht while sipping and snacking on local delicacies.
Get Your Drink And Culture On At First Thursdays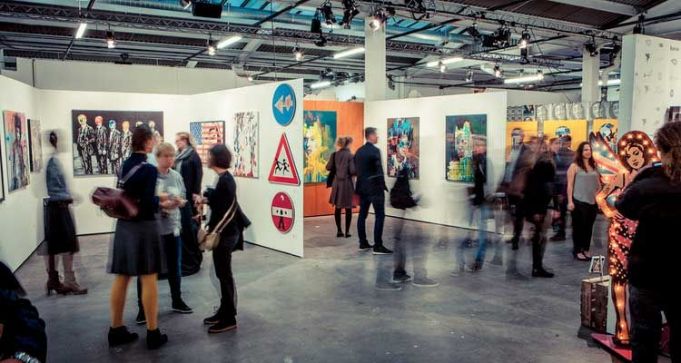 Cape Town embraces the celebration of culture and does so with authentic zeal. On the first Thursday of every month, the city takes on a late-night approach to showcasing its goodies. Dozen of art galleries, cultural events, live music performances, and street parties showcase the best of what the Mother City has to offer.
To ensure that you make the most of the experience, check out the First Thursday website to check out what the highlights are and to download a map for a better experience.
Ocean Kayaking Around Sea Point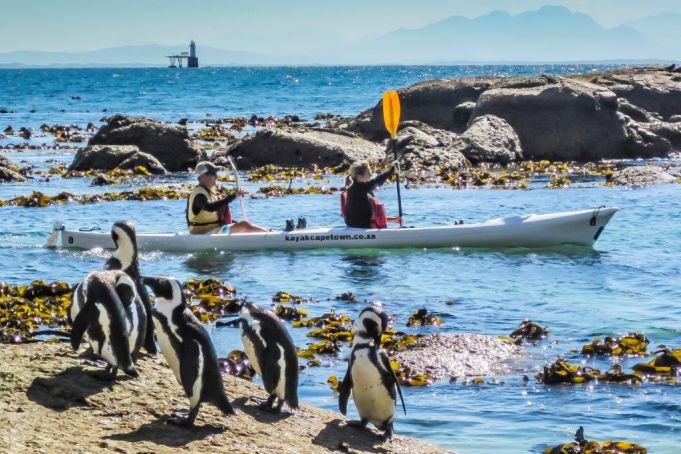 Apart from viewing Table Mountain way out on the waters near Sea Point, you'll find that paddling out on the open ocean evokes a definite sense of freedom and adventure. Expect to see a few seals, Humpback Whales in the distance and perhaps even a few curious dolphins stopping by to greet you.
This two-hour guided tour departs from Three Anchor Bay and promises to create some of the best memories out there in the open.
Absorb South African History At Iziko Museums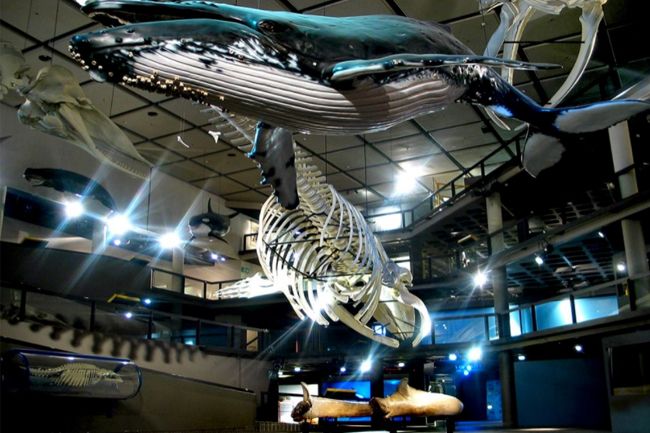 Cape Town has more than one Iziko Museum available and offers a wonderful glimpse into South Africa's natural and cultural history. Iziko's expertly curated exhibitions showcase the fossils of insects, fish, and wildlife menageries and even 700-million-year-old fossils. Expect to take a peek into ancient traditional clothing and stone tools dating almost 120 000 years ago.
Tour The Peninsula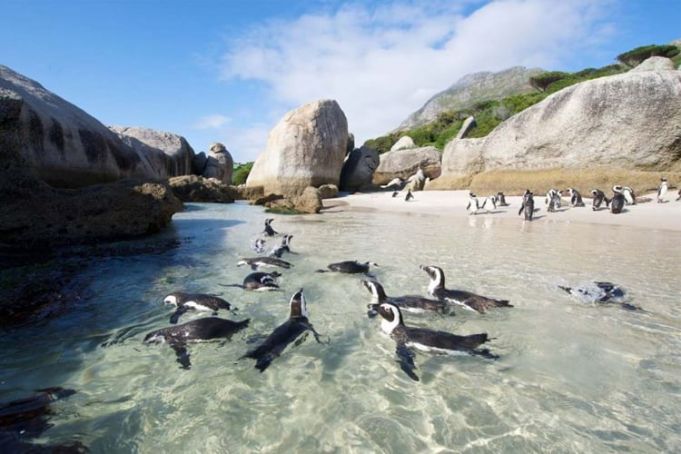 This Peninsula and Penguin Colony Tour is a full day of sightseeing that begins with a glorious kick-off along Camps Bay strip and Clifton. From there, you'll make your way through the fishing village of Hout Bay, with an option of popping to Duiker Island to witness thousands of seals in their natural habitat.
A scenic drive along Chapman's Peak Drive towards Noordhoek follows and then, a pitstop at Cape Point - best known for sea-faring journeys and the explorer history of Vasco da Gama and Bartolomeu Dias. This amazing day trip also includes a visit to Boulder's Beach in Simon's Town where you'll get to greet the penguins, followed by a relaxing picnic at Kirstenbosch Botanical Gardens.
General Info
Address
Cape Town, South Africa
View on Map
Top 10 Things To Do In Cape Town
Cape Town, South Africa