Cape Town is one of the most vibrant cities in South Africa which is why it is not at all surprising that it is also home to a myriad of superb bars that cater for a very diverse market.
Whether you are looking to some beers or shooters with friends in a lively atmosphere or prefer to nurse a drink or two in an elegant setting, you can be rest assured that there is a bar in Cape Town that will satisfy your needs. While there are countless bars to check out in the city, there are a few that has earned the reputation of being among the best in the business. Let's have a closer look at a few of them.
Beerhouse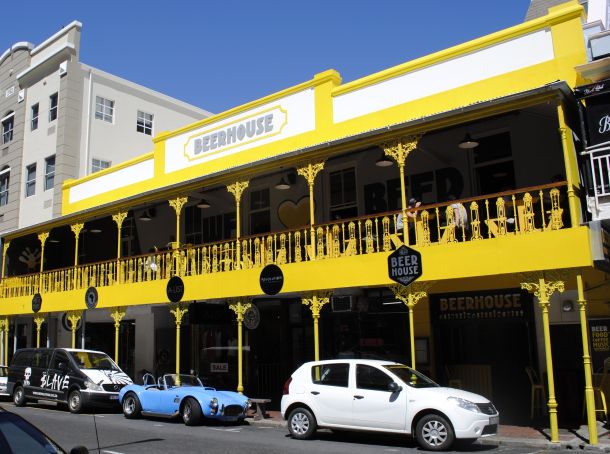 If you are after the biggest selection of beer in Cape Town, look no further than Beerhouse which now sports two locations – one in the CBD and the other in Bellville. The unassuming, bright yellow bar serves all of SA's commercial beers, a few dozen craft beers, and even an impressive range of upmarket imports. While the décor may not win any awards any time soon, the beer is unbelievably cold and the service is exceptional. It is the perfect venue for meeting with friends after work or to catch the rugby or cricket on one of the strategically-placed large screen TVs. While beer is undoubtedly the star of the show at Beerhouse, you can also grab something to eat from the menu. The Beerhouse Burgers are particularly popular as are the Chilli Poppers, Beerchos, Smoked Wings, and Puled Pork Wrap.
223 Long Street, Cape Town
The Gin Bar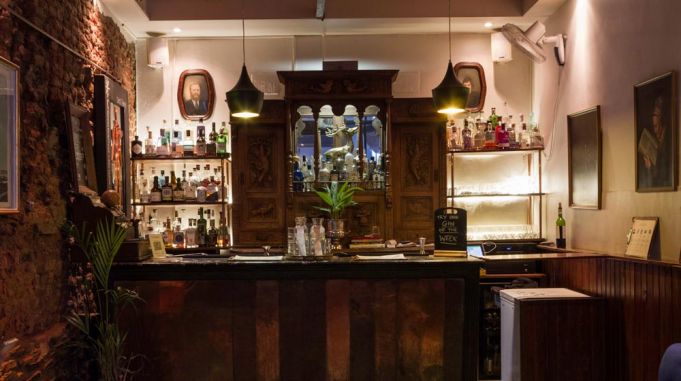 One of Cape Town's once best-kept secrets, The Gin Bar, lays tucked away behind Honest Chocolate Café in the city's CBD. The Gin Bar boast two ground-floor bars as well as a very central courtyard and etra indoor seating on the building's mezzanine area. If you are looking for a rowdy bar where you can hang out with your friends, this isn't it. The elegant bar oozes charm and has become extremely popular among visitors to the city looking for a quiet place for a nightcap or a few drinks before a night on the town. The menu is inspired by the somewhat charlatan medicinal history of Juniper and gin and contain 5 House Remedy Gin & Tonics known as Hope, Head, Heart, Ambition, and Soul. If you are a purist, you can even crate your very own classic G&T made from one of the bar's many gins and tonic water options.
64A Whale Street, Cape Town
Also read:
Top 10 Things To Do In Cape Town
5 Traditional South African dishes worth trying
The House of Machines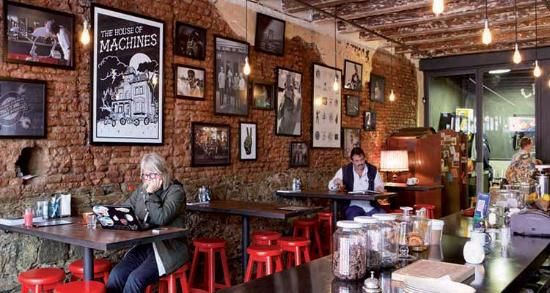 The House of Machines, which is also affectionately known as THoM or simply 'The House', is an international chain with venues in Los Angeles, Nisiko, Shanghai and, of course, Cape Town. During the day the THoM functions as a motorcycle workshop, apparel shop, and café only to be transformed into an ultra-cool bar at night. The décor in the bar is eclectic and includes exposed brickwork, weather-beaten wooden beams, and an impressive collection of motorbike memorabilia. The atmosphere is vibrant and made even more infectious thank to free live music performances every night of the week. Although drinks are exactly cheap and tend to lean towards craft brands, the varied menu and great service more than makes up for it. Patrons can choose from a selection of carefully-curated cocktails, beer, bar grub, and even coffee, making THoM an appealing choice for a diverse market.
84 Shortmarket Street, Cape Town
Cause Effect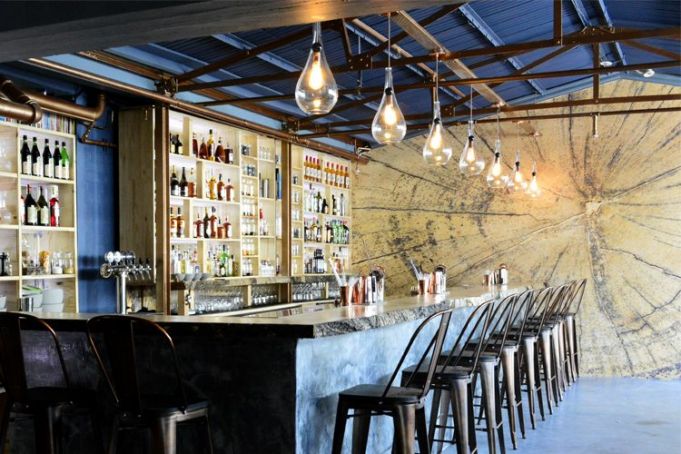 Cause Effect is Kurt Schlechter's pioneering cocktail kitchen which is inspired by the oceans, fynbos, mountains, and vineyards of the Mother City. The venue has recently moved from Kloof Street to the Waterfront where it continues to serve the same skilfully crafted cocktail as before. The aesthetics of the venue is very contemporary while the menu is equally as innovative with no place for tradition and tedium. It is impossible not to crack a smile while reading through the menu, especially when coming across cocktails named A Meerkat Named Aidan, Save The Bee's Please, or Richie The Rainbow Sparkle Unicorn. Although many patrons come just for the drinks, Cause Effect's food menu, which includes dishes such as a Cheese and Charcuterie Board, Pork Belly Sliders, and various mall plates, is also extremely popular.
The Rocket Shed, V&A Waterfront, Cape Town
General Info
Address
Cape Town, South Africa
View on Map
Best Bars in Cape Town
Cape Town, South Africa