Accra is the hearty capital of Ghana, located on the Atlantic coast of West Africa. Accra serves as the administrative, economic, and educational center of the country and is home to the head offices of most banks and large corporations which also opens a pathway to all markets through which the country's food supply comes via.
This warm, tropical city filled with friendly locals, is as vibrant and lively as it can possibly get. Making your way down the streets, the aroma of freshly cut mangoes and banku (a fermented maize meal) lingers in the air, while the buzzing streets fork out like tendrils towards the beach and the very center of this bustling cityscape.
Enjoy the culture, the nightlife, the busy markets or head down to the beach for a day of fun in the sun. Accra is the place to be if you are in favor of an experience that is out of the ordinary.
Stop For A Meal At Buka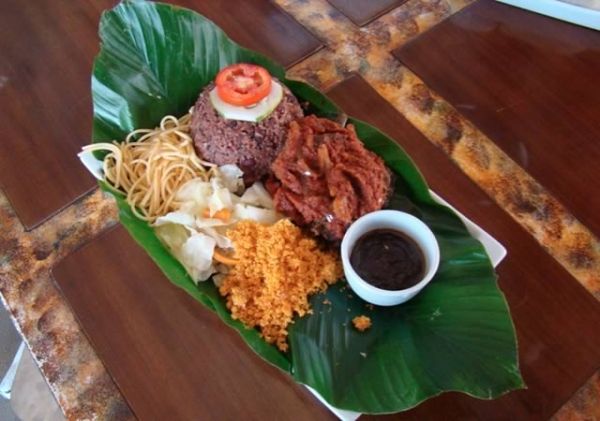 The ever-popular
Buka
serves some of the best West African food in Accra, in only a way that Ghanaians can. Expect plates overflowing with
jollof
rice, tilapia, and groundnut soup - all served on a shaded terrace. Beware though: lunchtime calls for a massive influx of local office workers making their way to
Buka
for some sustenance.
Get Your Jazz On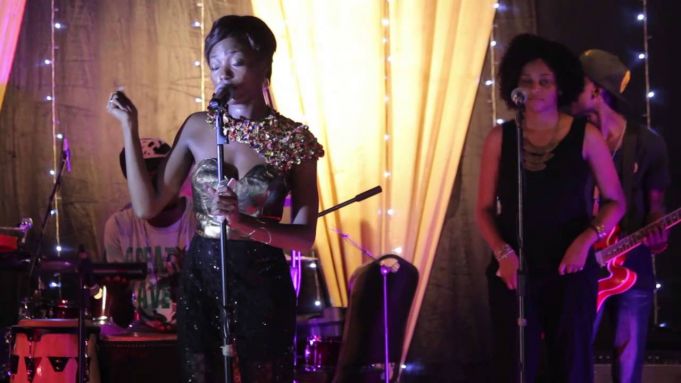 Nightfall is a glorious time in this city. There are but hundreds of watering holes to pick from and each one stands out in their very own way. For something a bit more local and laid-back opt, for +233 where this 'Jazz Bar & Grill' ought to cater to all of your chilled vibe requirements.
+233 is by far the best live-music venue in Accra and bands from all over the continent are booked for a performance as the sunsets. If Buka's lunch didn't fill you up all the way, If you're hungry, the on-site restaurant Le Chic Shack has fantastic burgers to help fill the gap.
Soak Up On History On Some Ghanian History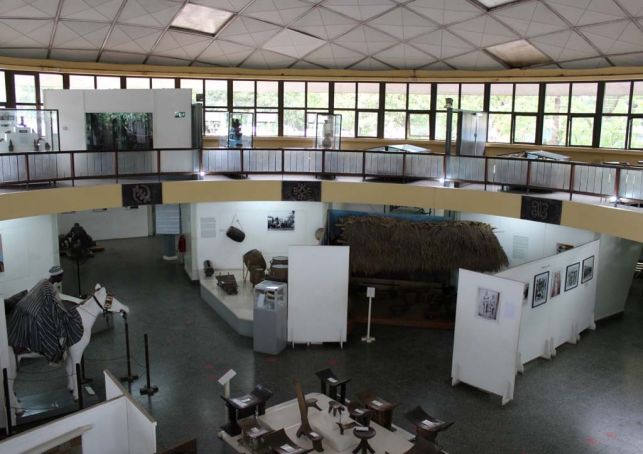 The National Museum of Ghana opened on the eve of the country's independence in 1957 and is home to some of the most unique and exquisite exhibits rooted firmly in Ghanaian culture and history.
This museum is a place where a slow pace is required in order to absorb the stories behind the artifacts that are on display - everything from musical instruments and tribal masks to archaeological finds and rich textiles and tribal masks. The museum is open daily, so this is definitely a place that needs to find a place on your itinerary.
Meander Through Makola Market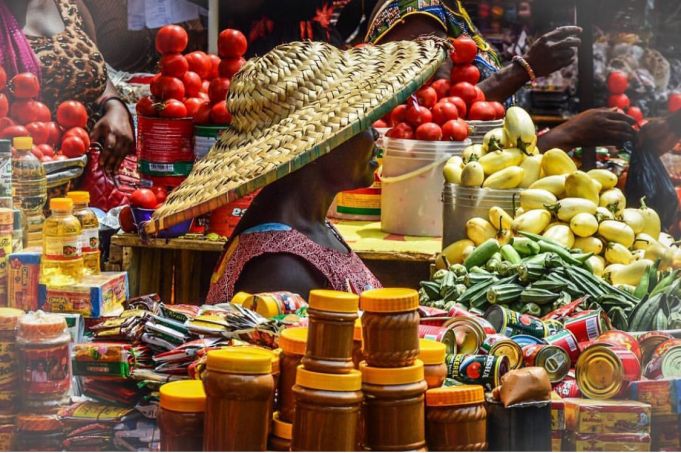 Makola Market can only be described as a place of organized chaos and bargain-hunting. The word 'Akwaaba' is almost always on the lips of locals, so be sure to get familiar with this local expression that means 'welcome'. Just south of Jamestown, this busy market is a fantastic place to get your hands on beautiful textiles, local fruit and street food, plus an array of unique items to take home with you.
Be sure to practice caution as you cross the chaotic roads and feel free to bargain for lower prices. Be patient to get the price you want as local traders enjoy to barter.
Soak Up Some Sun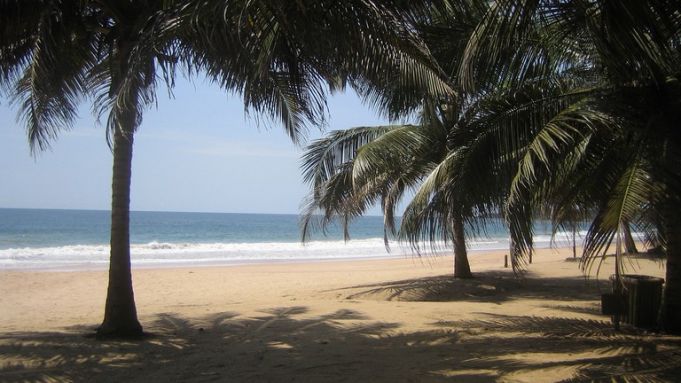 Situated along the shimmering Ghanaian coastline lies
Labadi Beach
, or officially known as
La Pleasure Beach
to the local community. Here you can immerse yourself in beachside activities such as volleyball, sunbathing, soccer, or soaking in the glorious warm waters.
You'll most definitely need to quench your thirst in the tropical heat, but fear not! There are plenty of beach bars lining the coast - ready to offer a cool beverage. On Fridays and Saturdays, the beaches tend to be busier and will usually turn into a massive party as night falls.
Visit Ussher Fort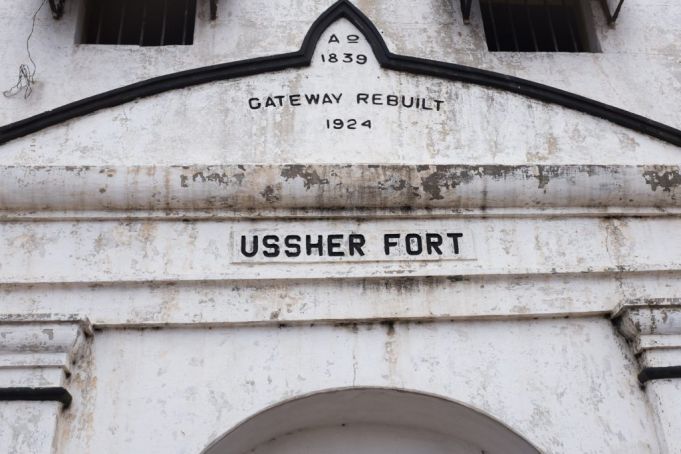 Ussher Fort was built by the Dutch in 1949 during the country's colonial period and was later converted into a prison that housed many political prisoners. And very much like other places of historical interest, Ussher Fort doesn't disappoint as a museum that educates and tells a story of Ghana's slave trade history.
Walk the hallowed grounds of the fort to see the restored prison cells before making your way to the larger common area where there is more insight on a particularly difficult period in Ghana's existence.
Appreciate Ghanian Art At Nubuke Foundation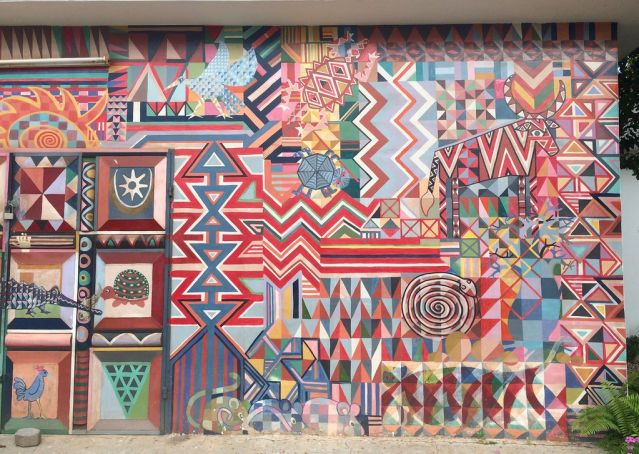 The Nubuke Foundation is one of the most important art galleries in the city, dedicated to Ghanaian visual art, culture, and heritage. It was set up to provide an artistic space for Ghanaian artists to show off their talents. It also holds vibrant cultural offerings such as poetry evenings, Saturday workshops, art walks, film, and music.
Go Contemporary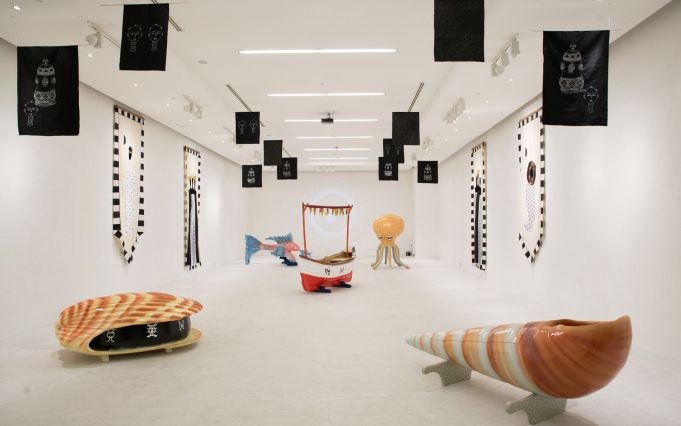 This is a gallery that traces the outline for a very exciting art scene in the city of Accra. Gallery 1957 has been at the forefront of contemporary exhibitions for over a decade and continues to curate exhibitions in a 140sqm space, housed within the beautiful new Kempinski Hotel Gold Coast City.
The Gallery was named after the year that Ghana became independent and has a curatorial focus on contemporary Ghanaian art presenting a program of exhibitions, installations and performances by the country's most significant artists under the creative direction of Nana Oforiatta Ayim.
Delve Into The Past At Cape Coast Castle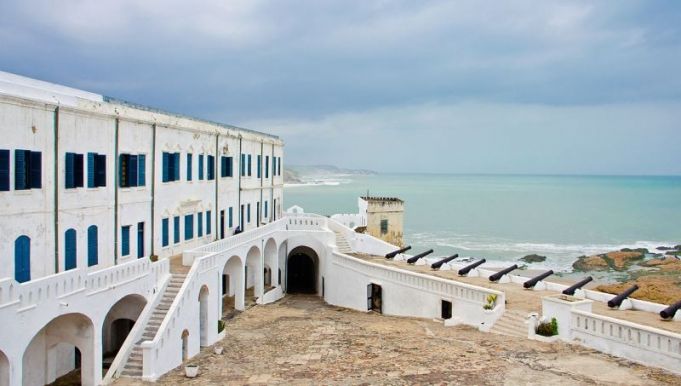 Accra was discovered by the Portuguese in the 15th century and the Cape Coast Castle still stands as a solid white bulk that served as a fortified base for overseeing the export of gold and other goods from the coastal city.
The Castle is now listed as a World Heritage Site and gazing down today from its old banks at the late-afternoon hubbub of fishermen and red-dust footballers, it's hard not to be stirred by the human cost of its past.
Now you've got more than enough reasons to make Accra a part of your travel wish-list this year. It's time to explore the roads less traveled!
View on Map
Best Things To Do In Accra
Accra, Ghana