The coastline of Accra is dotted with beaches that offer relaxation, excitement, and family- friendly activities. An oceanside escape from the noisy, chaotic city is not close, but worth the trek.
Labadi Beach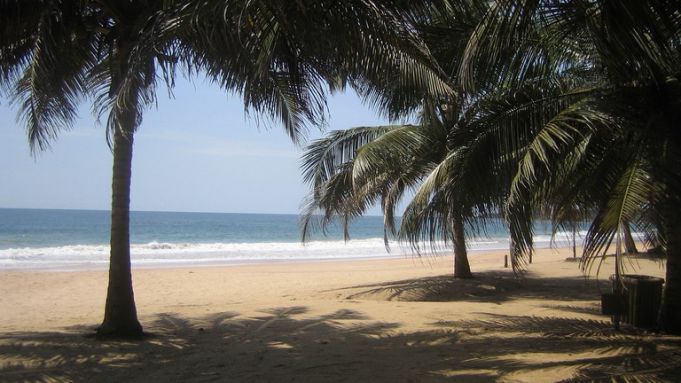 If you're looking to mix it up a bit, and enjoy traditional food and live music in a natural setting, head to Labadi beach. Known as La Pleasure Beach, the fine sand feels soft under your feet while you sip a locally- brewed beer or refreshing juice and take in the sounds of the atlantic crashing onto the shore. Horseback riding is a popular attraction, not to mention the performers and djs that offer entertainment at all times of day. Book a room at the Labadi Beach Hotel, and wake up after a night out with a dip in the pool.
Bojo Beach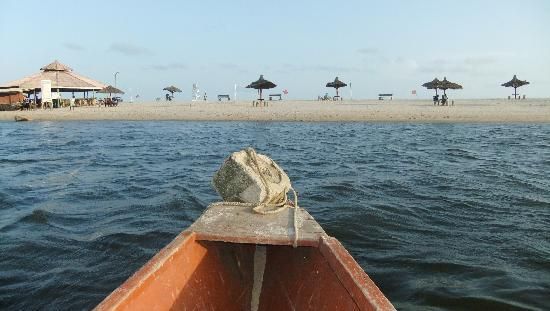 An attractive option if you're in the mood for peace and quiet, Bojo Beach is accessible for a 2 euro fee. The fact that it is private, and reachable only by hiring a small boat to take you across a sliver of freshwater, makes it feel like a personal island. Lounge chairs are available, and there is a thatched beach shack that provides refreshments. It is a quick journey that requires taking a car or taxi past the Densu Delta Protected Area, and you will find serenity and cleanliness when you arrive at the clear waters.
Kokrobite Beach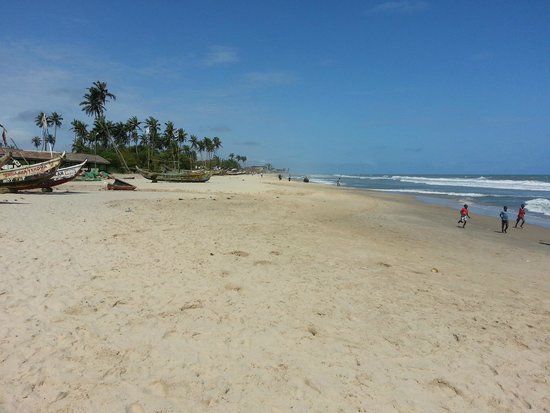 Reggae enthusiasts and experienced travelers alike will be touched by the lively Kokrobite beach and the small fishing village found there. An abundance of coconut trees grant visitors the opportunity to try the vitamin- rich food in all its forms. But it comes to life at night, with a bar scene and music venues. Saturdays are known as reggae nights, while the sometimes drum and traditional Ghanian dance shows are available at certain locations. We recommend munching on a snack while soaking up a live performance at Kokrobite Garden restaurant.
Coco Beach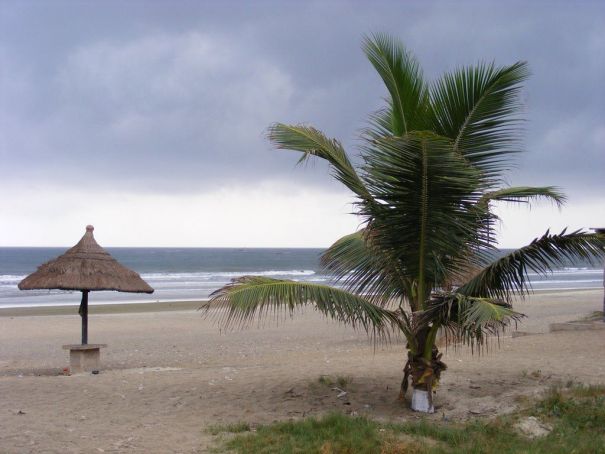 Feel like taking an afternoon stroll along the beach? Check out Coco Beach, where you can admire and purchase the wares of local crafts people, while the sea breeze cools the air. Seafood restaurants are a must- try, as you can see the fisherman at work on occasion. A pleasant meal is often accompanied by the sound of traditional drum playing.
View on Map
Beaches near Accra
Accra, Ghana