Nairobi sports a bustling nightlife with plenty to see and do for locals and visitors alike. While there are a large variety of quiet eateries and rowdy nightclubs to choose from, many people prefer the vibe and offerings of a bar.
Whether you want to sip on an icy cocktail on a terrace overlooking the city or enjoy an ice-cold beer while catching up with friends after work, there is a bar in Nairobi catering for your every need.
There are, in fact so many bars to choose from that you can visit a different one every weekend and never run out of options. Let's have a closer look at a handful of the astounding bars that can be found all across Nairobi.
Brew Bistro Rooftop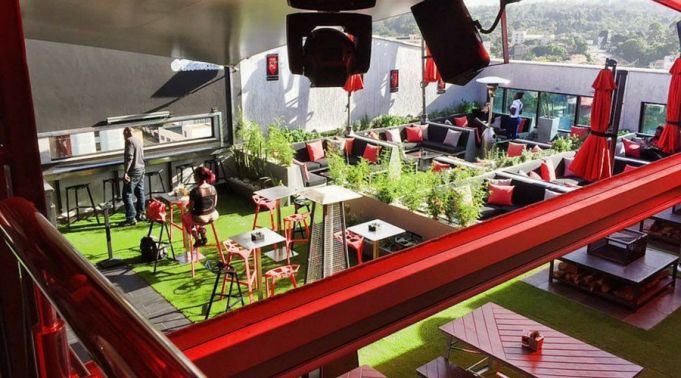 The Brew Bistro Rooftop is one of the most popular places in Nairobi to grab a drink from, and not without good reason. The atmosphere is positively electric and unlike anything you will experience elsewhere in the city. Apart from serving an impressive variety of drinks including boozy coffees, craft beers, and cocktails, the Bistro is also known for its delectable dished that include delicacies such as a Big 5 Club Sandwich, Tomato & Basil Gnocchi, and German Potato Pancakes. The Bistro, which is situated in the heart of the Westlands neighbourhood, offers patrons an unobstructed and exquisite view of the Nairobi skyline. The outside terrace overlooks the city and makes for a particularly nice view at night when thousands of lights start to flicker own below.
Fortis Towers, Westlands, Nairobi
Hemingways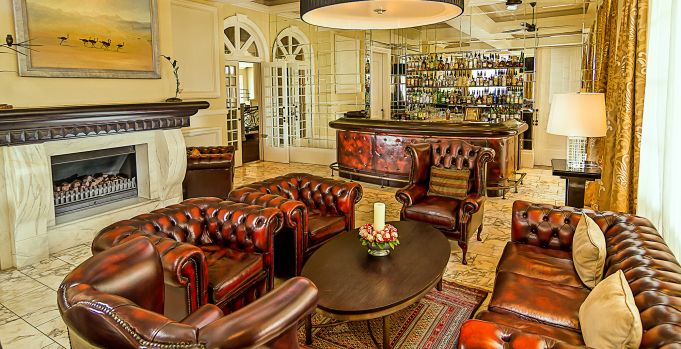 If you like to enjoy your drinks in luxurious surroundings, the very-elegant lounge bar at the Hemingways Hotel should be right up your alley. While the bar sports a lush atmosphere similar to the immensely popular and elite Muthaiga Country Club, you don't need an exclusive membership in order to visit Hemingways. The wine cellar at the hotel is one of the best in the country and boasts a large and varied selection of vintages from South Africa, Califorinia, Europe, and South America. If you are not a wine lover, you can choose from other specialties such as single malts and cognacs, or indulge in the best Mojito you will find outside of Havana. Although the bar offers the perfect setting for a lunch-time business meeting or night cap, visitors can also enjoy a multi-course chef's table dinner that is served in the wine cellar or order a delectable meal in the Brasserie.
Mbagathi Ridge, Karen, Nairobi
The Alchemist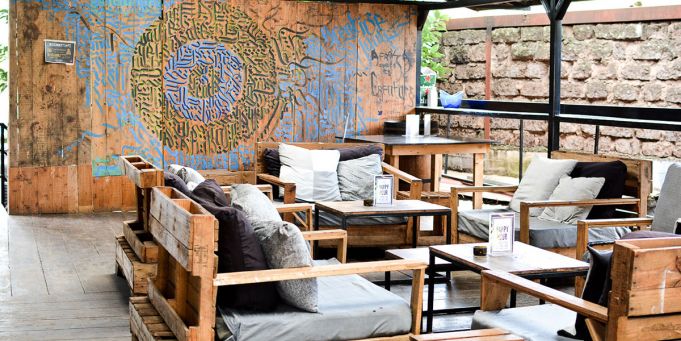 The Alchemist Bar is one of the classiest joints in Nairobi and offers patrons everything from great food and drinks, to trendy music, fashion, and even art. The bar frequently features some of the city's best DJs who know how to keep the crowd dancing until the early hours of the morning. When it gets too hot or crowded to dance inside, the outdoor lounge area quickly gets transformed into a new dance floor. Apart from serving a mind-blowing array of cocktails, beers, and shooters, the Alchemist also has somewhat of a reputation for its good food. There is a variety of food vendors worth supporting including a Burrito Bar, Street Bistro, Brioche, and Mama Rocks - all serving up freshly-prepared delicacies that are bursting with flavour.
Parklands Road, Nairobi
Sierra Brasserie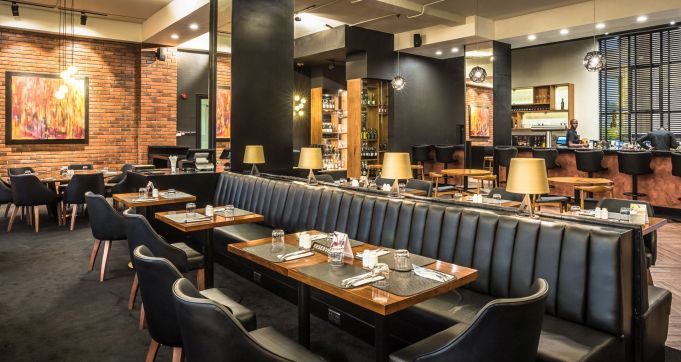 The Sierra Brasserie is not your average bar. In fact, it is a boutique brewery that features a top-class on-site restaurant. Apart from serving a range of wonderful brews, beer can also be found in just about every food item on the menu. The in-house German beer is a crowd pleaser and pairs exceptionally well all the menu items including the 28-day aged blue cheese steak, a vegan sharing platter, and a moreish stout cake with caramel ice cream. The eatery can only accommodate up to 40 patrons at a time which so it is best to book a table if you want to grab a bite to eat. Alternatively, you can take a seat at the bar and enjoy a specialty drink in an inviting atmosphere.
Argwings Kodhek Road, Nairobi
Main ph: Billy Miaron