Cape Town has a huge foodie scene which makes it rather difficult to choose between all the options available.
While the gourmet cuisine revolution kicked off in the vineyards on the outskirts of the city, the city centre and ocean-side streets have become equally abuzz with a cosmopolitan food culture. Whether you are a fan of avant-garde African cuisine or prefer the flavour explosion of South American fare, you are bound to find a spot that serves exactly what you are craving. Although there are countless superb eateries in the Mother City, let's have a closer look at four that should definitely be included on your foodie bucket list.
The Test Kitchen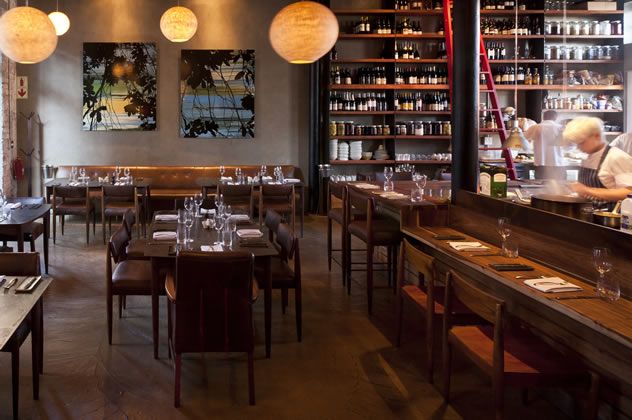 The Test Kitchen is one of four venues in the city belonging to Luke Dale Roberts who, evidently, has done a great deal to put Cape Town on the fine dining map. The 40-seater Test kitchen offers a culinary experience unlike any other. Your journey begins with a selection of aperitifs in The Dark Room where you will feast on a variety of snacks inspired by Roberts' world travels. Next you will move on to The Light Room to indulge in delicacies such as Beef Tartare served with horseradish and Yorkshire tuiles, Butterfish Bibimbap, and a delectable TTK Lobster Salad served with a dollop of kalamansi caviar in a porcelain shell. If you are somewhat of a sweet-tooth you can look forward to treats such as a scrumptious rhubarb trifle and a selection of very quirky gummy bears. It is important to note that bookings open quarterly (on 01 December/01 March/01 June/01 September) for the three months thereafter. Due to the immense popularity of the eatery, it is suggested to book on the day bookings open to avoid disappointment.
The Old Biscuit Mill, 375 Albert Road, Woodstock, Cape Town
Belly of the Beast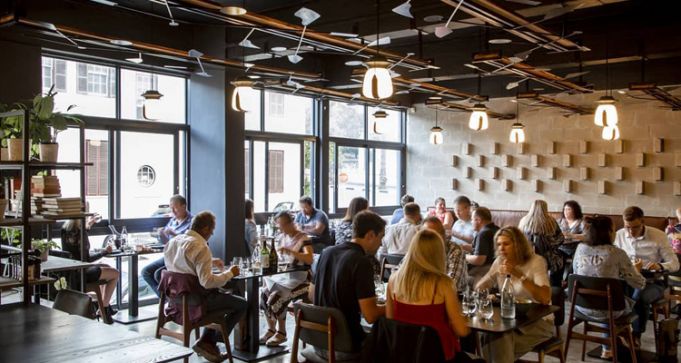 Belly of the Beast is a vibrant restaurant in the city center and the pride-and-joy of owner Neil Swart and his long-time friend and chef, Anouchka Horn. The 20-seater eatery boasts an ever-changing tasting menu that only makes use of sustainably-farmed animals and local seasonal ingredients. Some of the delectable dishes that past patron have indulged in include beef tongue served with celeriac and crispy onions, grilled hake and sweetcorn puree, curried offal in a creamy sauce, tender Gemsbok slices served with corn salsa, and a luscious tipsy tart served with homemade brown-bread ice cream. The restaurant is open from Wednesday to Saturday from 12pm to 2pm for lunch, and from Tuesday to Saturday from 7pm to 1pm for dinner. All bookings have to be made online and well in advance in order to secure a spot on your day of choice.
110 Harrington Street, Cape Town
The Foodbarn Restaurant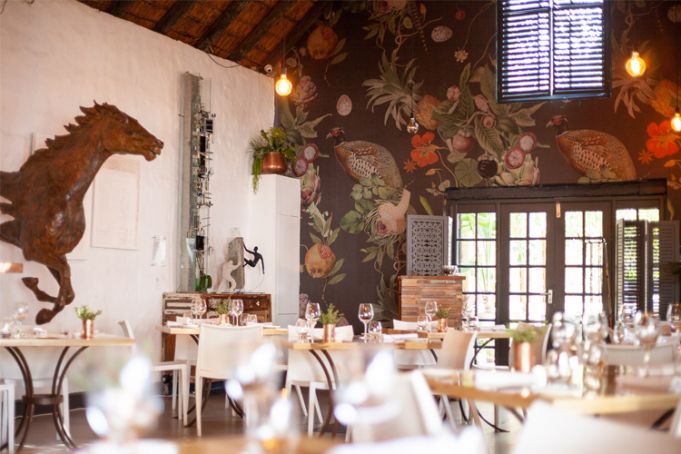 The Foodbarn Restaurant in Noordhoek is not quite what you would expect from a fine-dining restaurant. While the cuisine is indeed worthy of a top-notch fine-dining establishment, the atmosphere is surprisingly relaxed. With its farm-inspired décor and laid-back village vibe that is very typical of Noordhoek, it is no surprise that families (and even dogs) flock here for one of Chef Franck Dangereux's speciality dishes. Some of the most-popular menu choices include flash-fried baby squid, steak tartare, prawn beignets, risotto with green asparagus & truffled parmesan, and seared duck breast with morello cherries and bitter leaves. The dessert menu is every bit as tantalizing thanks to additions such as a berry & apricot gratin and a fresh strawberry and rhubarb fondue served with rosemary cream. The restaurant is open every day for lunch and from Tuesday to Saturday for dinner.
Noordhoek Farm Village, Noordhoek, Cape Town
FYN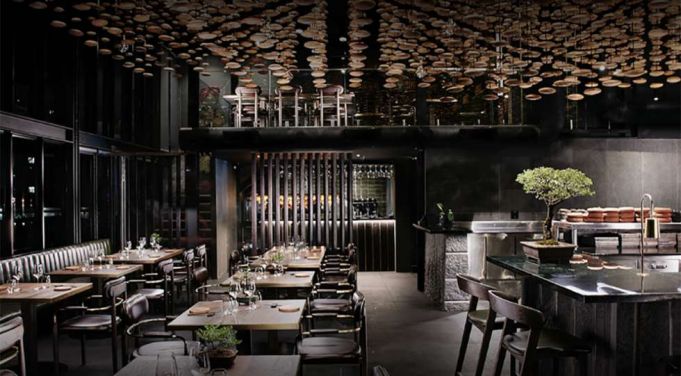 If you ever have a craving for African-inspired and Japanese-fusion cuisine, FYN should be at the top of your list of eateries to visit in the Mother City. The owner of FYN is none other than renowned chef Peter Tempelhoff who, together with Jennifer Hugé, has turned the 60-seater into one of the city's most popular restaurants. The 5-course menu is nothing short of intriguing and feature exquisite dishes including Wagyu beef served with Kyoto egg and black garlic pesto, ingelegde vis, and Ishikawa rice with abalone or shiitake mushroom, egg yolk and white soy. Every course if absolutely delightful with the grand finale in the form of a sweet kaiseki being one of the meal highlights. If the mouth-watering cuisine is not enough to wow patrons, the spectacular views of Lion's Head and Table Mountain is bound to turn make your dining experience a memorable one.
37 Parliament Street, Speakers Corner, Church Square, Cape Town