On Monday, 2 September 2019 a very emotional night vigil was held at the University of Cape Town (UCT) after a 42-year old man confessed to raping and killing 19-year old student Uyinene Mrwetyana. A sombre mood prevailed in the city the entire week as more vigils and protests were held as men and women from all walks of life united against women abuse. At the same time the city was also mourning 19-year old theology student Jess Hess who was brutally raped and murdered on Friday, 30 August in her grandfather's flat in Parow. Jess's 85-year old grandfather was also found murdered.
Nowhere is safe anymore
Uyinene disappeared on 24 August, police, three private investigators, family members, and friends embarked on a massive manhunt to try and find her. Her body was later found in Khayelitsha, abandoned and stripped of every ounce of dignity. The murder accused was a postal worker at the Calereinch post office where Uyinene had gone to collect a parcel on the day of her disappearance. The court heard how the victim had gone to the post office for a parcel collection but was told that the electricity was out and that she should return later. upon her return the accused was the only person left in the post office. Instead of receiving the parcel she came for, Unyinene was raped and bludgeoned to death with a post office scale.
How many more need to die
An average of 8 women are murdered in South Africa every day – one every three hours. Despite August being declared Women's Month by the South African government, it was not enough to keep the mothers, daughters, sisters, aunts, cousins, and nieces of South Africa safe. Well-loved Woodstock bakery manager and horse rider, Meghan Cremer, was abducted on the evening of 3 August. The frantic search for her only ended on Thursday, 8 August when her body was found buried in a sand mine in Philippi. She was tied up with a rope around her neck. The blood of innocent victims like Cremer continues to stain the streets of Cape Town and the rest of the country and South Africans are enraged.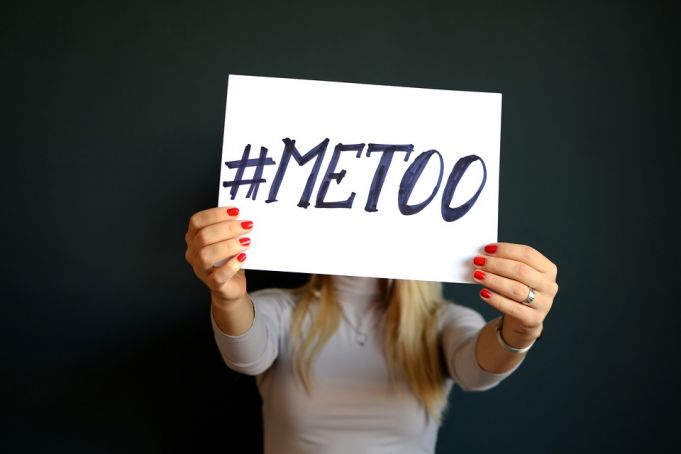 Enough is enough
People let loose on social media, expressing not only their anger but their fears as well. Marianne Thamm from the Daily Maverick was even quoted as saying: "We must rage, we must give voice to our rage… we must march, we must burn things, we must express our collective rage. Men do all the time." A Facebook group 'South African Women Fight Back' was also created and currently boasts nearly 40 thousand members who have united to not only share their own personal experiences at the hands of an abuser, but provide support for other victims as well. The #MeToo and #MenAreTrash hashtags resurfaced and were used alongside new additions such as #EnoughisEnough and #AmINext. While there was some outcry about the generalizations implied by the hashtags, most social media users were in agreement that drastic times call for drastic measures.
It is everyone's job to keep women safe
The public's desperate pleas did not go unheard and many Cape Town-based business enterprises have embraced an initiative to offer safe spaces to women. In a Facebook post, popular local restaurant Raptor Room said: "If you are ever walking in the street close to us and you feel unsafe, just come inside. You don't need to buy anything. If you are here and you need to walk to your car alone, ask us to walk with you to make sure you are safe. If you are ever in our space and you don't feel safe, please tell us." Many other restaurants as well as a luggage storage company and a tattoo studio also followed suite, vowing to make the Mother city a safer place for women of all ages.
While Cape Town continues to weep over all the lives ruined and lost, many cling to the hope of a brighter, safer future. South Africans are known to stand together in times of crisis and there is no reason why, when united, they cannot win the war against women abuse as well.
General Info
Address
Cape Town, South Africa
View on Map
Cape Town unites against women abuse
Cape Town, South Africa