South African Fashion continues to emerge globally
When thinking of the term "Fashion Capital" most people immediately think of the originals - Milan, London, Paris, Tokyo and New York. But in fact, there is an emerging market in South Africa that has made some of these original fashion cities trends feel dull.
Cape Town and Johannesburg in specific, have become leading cities in the industry. With their own fashion week held annually, the brands based in South Africa have been able to market themselves as a Global fashion phenomenon. Africa as a whole currently holds an estimated US worth of $31 billion in the apparel and footwear market (according to Euromonitor International .)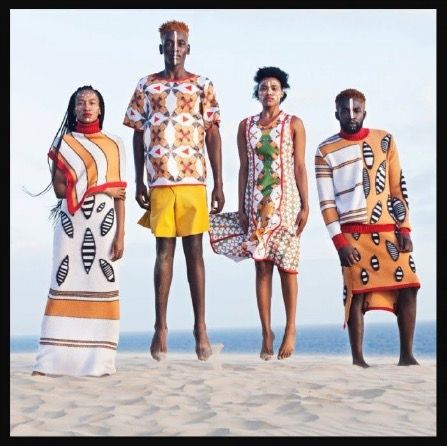 Within the last decade, Johannesburg and Cape Town have distinguished themselves as major fashion cities that influencers, writers and business owners are traveling to be apart of.
Although it is uncommon for global attention to be drawn to a beach climate for seasonal fashion collections, due to South Africa's bold choice of color and eccentric patterns, there has been a recent craze over upcoming trends and designers.
Some major trends that can be found when walking the streets of Cape Town or Johannesburg range from: Kimono Dresses, All White, Off The Shoulder Tops, Neon Colours, Fringe Detail, Combining Prints, Statement Sleeves and Accessories.
Loose fitting clothes and thin cotton material is often the "look" people go for. Although, this does not mean the prints and fabric chosen for high end apparel will not turn your head around for another glance.
The talent based in South Africa, responsible for designing these exclusive trends, is individual to anywhere in the world. Here is a short list of locals seen on the runway during 2019 South African Fashion Week that will help you understand our fascination on this country's spiraling industry:
Jacques van der Watt (Black Coffee), Anisa Mpungwe (Loin Cloth & Ashes), David Tlale, Maxhosa by Laduma, Thula Sindi, Laduma Ngxokolo, Palesa Mokubung (Mantsho), Amanda Laird Cherry, Marianna Fassler.
If you are hooked like we are and interested in discovering more, the South African Fashion Week website has an organized display of all of the most recent and desirable collections.