Top 10 International Schools in Cape Town
Cape Town is a home to a host of international schools; some are coeducational, while others are just for boys or girls. The teaching standards in these schools are very high. Their teachers are specially trained in the art of delivering core curricula of US, UK, Singaporean and Montessori.
There are also schools that offer the French Baccalaureate, International Swiss Baccalaureate, and German Abitur curriculula. Each of these International Schools is unique. Here are top 10 International schools in Cape Town:
Herschel Girls School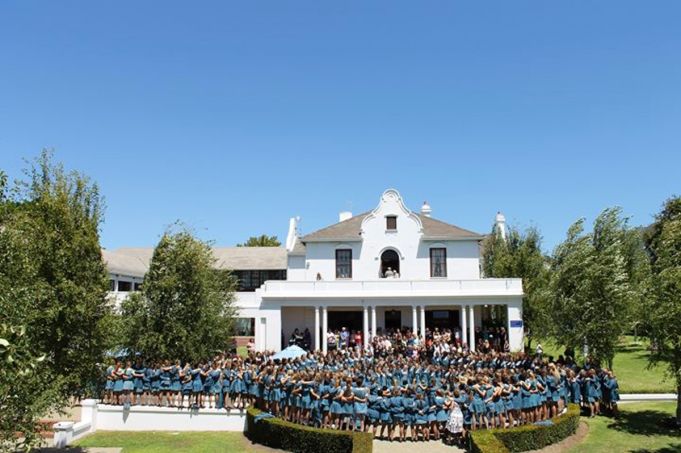 This is a reputable Anglican school for girls, located in a historic campus in Claremont. Herschel Girls School was founded in 1922. This school is globally recognized for her enviable academic track records, advocacy for girls and women in South Africa.
Other features include sound research capacity, quality education, weekly boarding, fine reputation in music and drama, sports, and prepare students for life after school.
Westerford High School
Westerford is a secular, co-educational, and public high school situated in Newlands, Cape Town. It prides itself on conducive learning environment, decent academic team, diverse cultural life, compulsory sports activities, and strong academic curriculum.
Westerford High School is being driven by her motto 'Nil Nisi Optimum' (Nothing but the best). Only the best is good enough for this school. The institute currently boasts of over 30 dedicated and talented staff and over 900 students.
Other attraction places include indoor sports centre, swimming pool, computer laboratories, seminar rooms, and jubilee centre, which was built in 2013 during the remembrance of her 60 years of existence. Westerford High School is a leading International school that provides qualitative education to local and International students.
Herzlia High School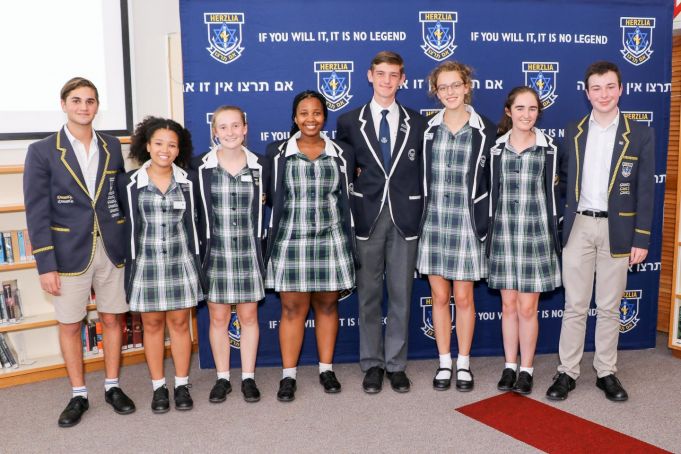 Herzlia High School has over the years built an enviable penchant for holistic education, excellence and inclusion. They are happily catering for students of varied strengths, talents and capacities. They strive to maintain, nurture, and create amazing relations between the academic staff, students and parents. Thus, giving students the quality of education they truly deserve. This school has established network with an avalanche of notable prolific tertiary institutions around the world.
Students of Herzlia High School are prepared to become global citizens. Students get the best attention they deserve and truly need such as a plethora of opportunities, innovative and award-winning vocational programs, mentoring session, various sporting codes (squash, basketball, soccer, chess, rugby, netball, cricket, tennis, golf etc).
Others include alternative sporting disciplines (cycling, Pilates, surfing), an internal publication (the Student Herald), cultural activities (vocal ensemble, music ensemble, school plays, debating), several outreach, clubs and societies. In fact, students can achieve so much by enrolling in this model citadel of learning.
The American International School of Cape Town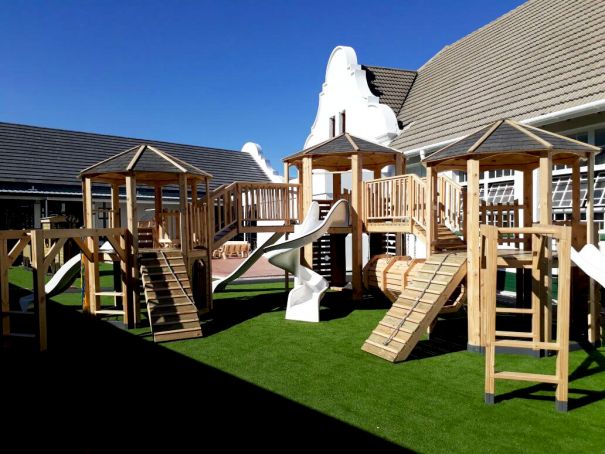 This not-for-profit educational institution situated in 12 acres was founded in 1997. It is an international school that educates over 500 students, ranging from 2 and 18 years drawn from 50 countries.
The students are taught by reputable intellectual experts from different parts of the world. The school provides a wide range of opportunities for the students. This school is divided into four sections namely kindergarten, elementary school, middle school, and high school.
This school is structured with American curriculum. They are also good in foreign language instructions especially French and Spanish. Graduates of this accredited citadel of learning gain access to a host of universities around the world with United States of America, Canada, Australia, South Africa, and Europe as most popular destinations.
Bishop's Diocesan College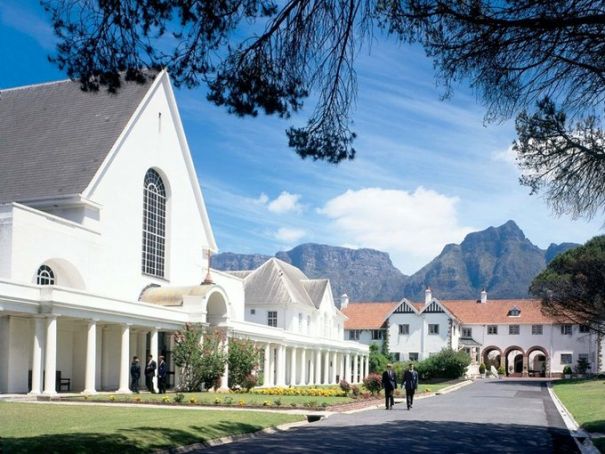 Bishop's Diocesan College is an all-boys', faith-based, independent school with an outstanding history of academic peak performance and strong commitment in key areas of educational practice such as spiritual, pastoral, cultural and academic activities. It is composed of a college, preparatory school, and pre-preparatory school.
Bishop's Diocesan College has over 1,000 staff drawn from different parts of the world, and over 1,500 students. Although, this is a top ranking and large school, but it operates in small units so that every child will get the teaching they truly deserve. The teaching method and curriculum in this school is uniquely innovative, and is geared towards harnessing the potentials of the students.
Blouberg International School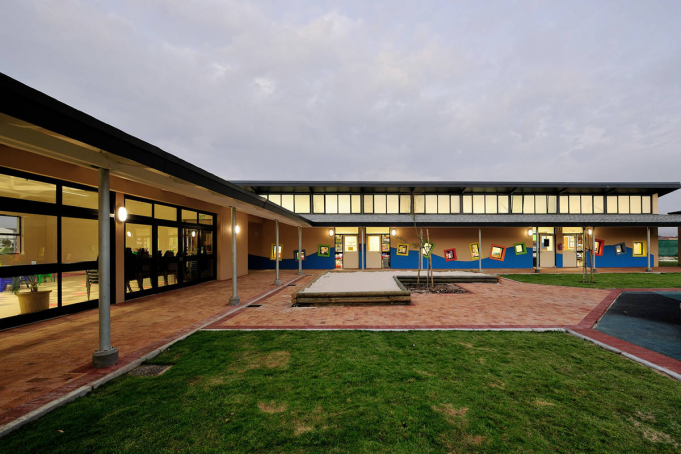 This is an impressive and dynamic coeducational international school, which takes pride in using British National Curriculum. The graduates of this noble institute leave the school well prepared to face the myriads challenges of life and/or further their academic progression in universities and colleges of education around the world.
One of the best decisions parents can make for their child/ children today is to send them to this amazing school. Blouberg International School is flanked by the vivid backdrop of the Table Mountain and Atlantic Ocean.
El Shaddai Christian School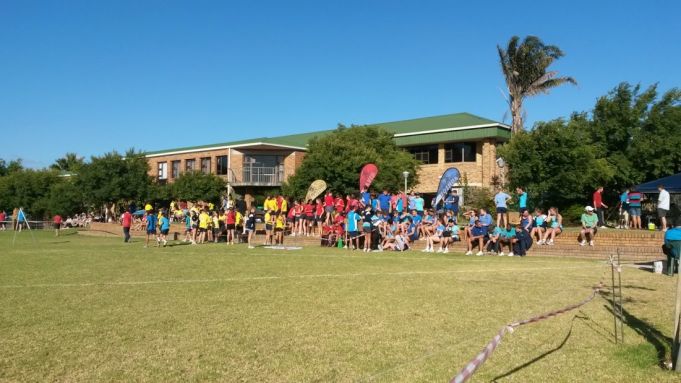 El Shaddai Christian School is an inspiring, dynamic, and consummate independent coeducational school situated in the rolling hills of the prestigious Durbanville. This school is deeply committed to Biblical discipline, values and academic excellence.
It uses Cambridge curriculum, thereby preparing the students for universities in the United Kingdom. This institute is divided into primary, pre-primary and high schools. Teachers are trained to pay specific attention to students; this is why the class size doesn't exceed 20 students. Their learning takes place within the confines of structured and unstructured play.
Generation Schools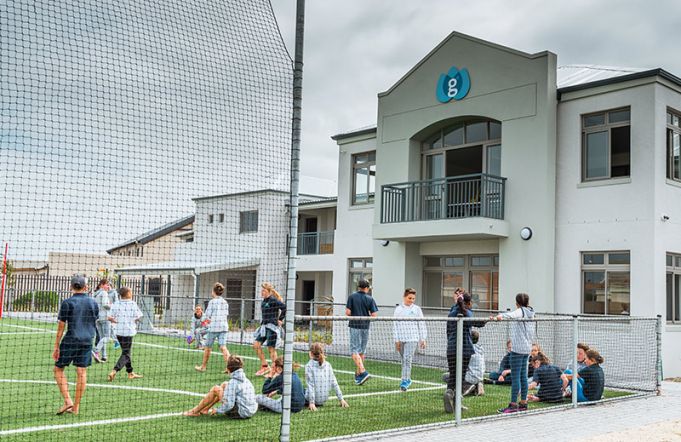 Generation School started its operation in January 2016. It is comparatively a new institution. But, since its inception, it has been expanding at an astronomical pace. Their education model is based on the Montessori philosophy and Cambridge curriculum.
Students are encouraged to learn at their pace- this inspire them to gain in-depth knowledge of their subject of interest. Generation Schools has a conducive environment for academic pursuit, and peak performance.
Hout Bay International School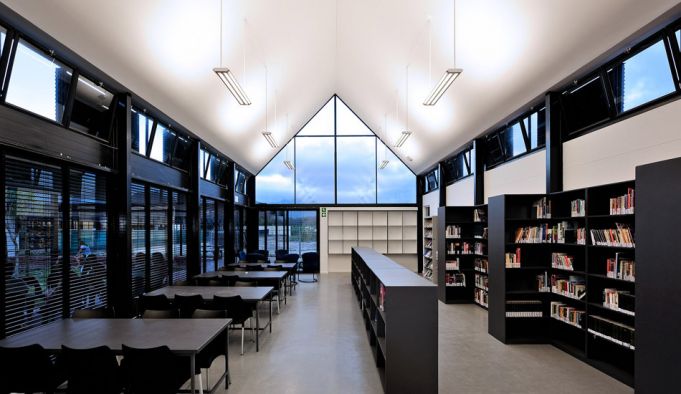 This is a model coeducational school that offers its students with International Baccalaureate and Cambridge curricula. This amazing institute inspires the student to develop the skills and core competencies that will aid them to excel in their academics, and explore the world around them. Hout Bay International School claims to be 'proudly South African', but embodies unparallel international standard and mindset.
Deutsche International Schule Kapstadt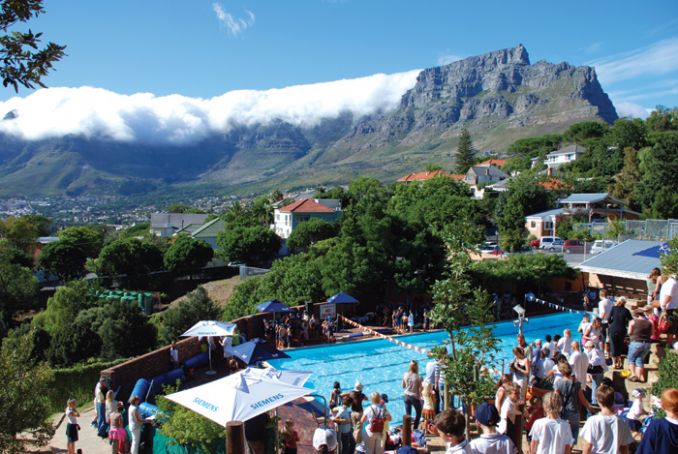 This is an amazing bilingual coeducational institute. It is divided into high, primary and middle schools. It is also called German International School. The students of this school are exposed to cosmopolitan and European environment. Most of the teachers in this school are from Germany and South Africa.
It provides European and South African university entrance qualifications. This school adopts modern facilities, innovative technology and various teaching methods with strong focus on music, academics, sports and other extracurricular activities.
Studying in any of the International Schools in Cape Town will boost the potentials of the students. Their school fees, and entrance requirements varies from one school to another.
General Info
Address
Cape Town, South Africa
View on Map
Top 10 International Schools in Cape Town
Cape Town, South Africa