Looking for the best museums and art galleries in Nairobi? Check out listing to find out where the most important and well known are.
The Nairobi National Museum

Standing on Museum hill within the city center, this is Kenya's largest and most culture rich museum.
It's a great place to learn about the history of celebrated Kenyan heroes, archeology and geology. This museum has an important collection of fossils, rocks and minerals.
In addition there are also various artifacts from all 42 Kenyan tribes.
For nature and animal lovers there is also Snake Park within the museum. Entry charges are Ksh. 200 (US$2).
Quite a number of events also go down at the museum daily.
Bomas of Kenya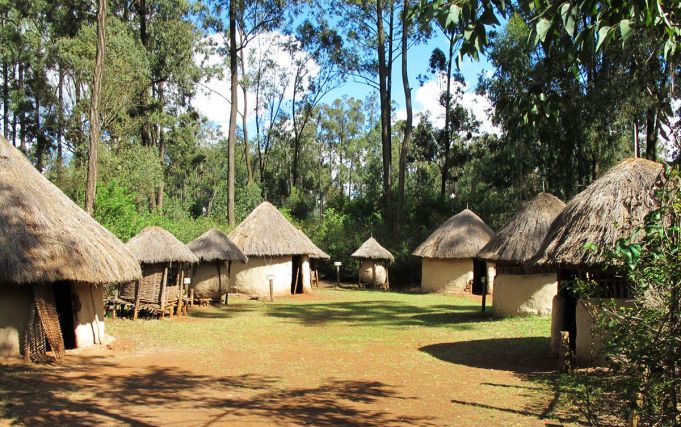 Bomas is located in Langata, about 15 minutes away from the city center. You can easily get to Bomas of Kenya by taking public service minibuses (matatus) from Afya center in town. Bomas of Kenya is made up of traditional villages (Bomas) that showcase the cultures of all 42 Kenyan tribes. There are scheduled times that have been planned for various cultural activities. Cultural dances are performed every weekday from 2.30 pm to 4.00 pm.
Traditional village tours are done anytime a visitor arrives from 10.00 am to 6.00 pm on weekdays, weekends and public holidays.
Karen Blixen Museum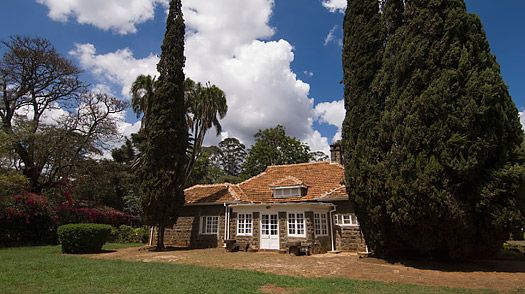 This museum gained internal attention in 1985 after the movie "Out of Africa", that featured the autobiography of its founder Karen Blixen, won an Oscar. It's a farm house that's located in the city outskirts at the base of Ngong hills. It was declared a national museum in 1986. Guided tours of the farmhouse as well as the movie props used in 1985 cost Ksh 200 (approx. US$2).
Nairobi Railway Museum and Art gallery.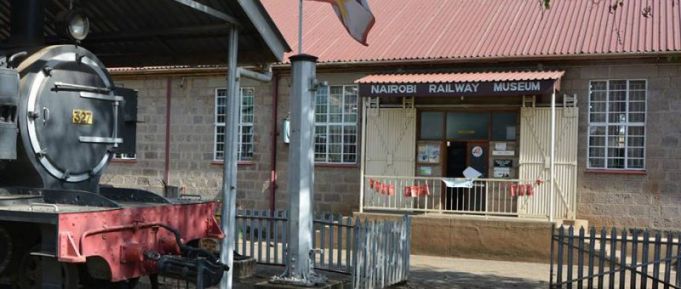 This museum is within the Nairobi railway station in town. It's operated by Kenya railways and showcases the history of rail transport in Kenya. The museum's rail collection includes early diesel and steam locomotives and passenger coaches.
Some of these locomotives are still operational.
Entry charges are Ksh 200.
The railway museum also doubles as an art center since it exhibits paintings of famous artists such as Musimi.
Kenya National Archives

Founded in 1965, the Kenya national archives stands at Moi Avenue within Nairobi's CBD. The archives building is one of the most famous in Nairobi making it almost impossible to miss. Its gallery showcases historical and political documents, art, postage stamps and photography collections of Kenya's most famous countrymen and women.
The national archives opens at 8.30 a.m. from Monday to Saturday, closes at 5.00 pm on weekdays and at 1.00 pm on Saturdays. It's closed on Sundays and public holidays.
Top art galleries in Nairobi
Nairobi Gallery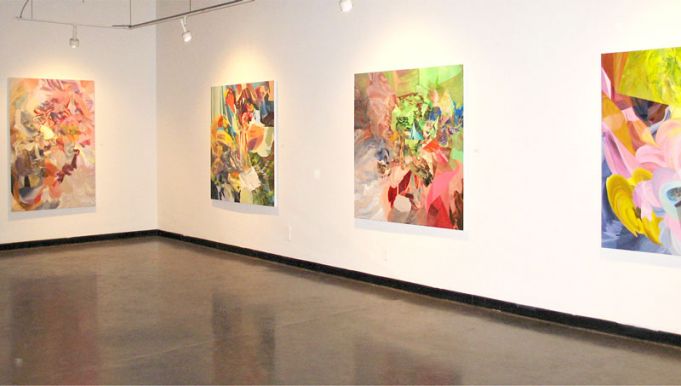 The Nairobi Gallery is located close to Nyayo Towers along Uhuru highway in the city center.
It is both a museum and art gallery, showcasing masterpieces of the Murumbi African heritage collection that were previously at the national archives. The Murumbi African heritage collection is a private art collection that belonged to the late Vice President Joseph Murumbi.
Banana Hill Art Gallery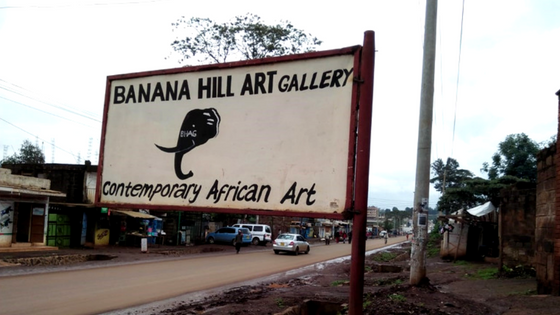 Banana hill is located outside the city in Banana town, about 30 minutes' drive away from the city center.
It's the largest art gallery in Nairobi with a vast collection of African art including paintings and sculptures from all over east Africa.
It opens at 10.00 am to 6.00 pm on weekdays and from noon to 6.00 pm on Saturdays.
Go Down Arts Centre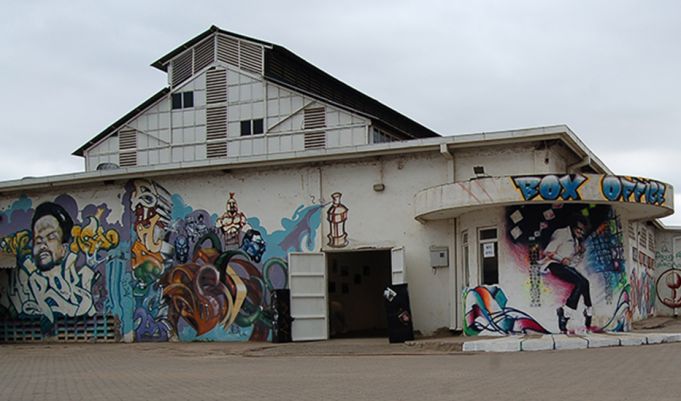 The Go Down is one of the relatively young art galleries in Nairobi having been established in 2003. It is located at a converted warehouse in Nairobi's Industrial area hence the name Go Down. It showcases pieces of local independent artists, and is famous for the Kenya burning collection that displayed the impact of the 2007 post-election violence in Kenya.
In addition, it hosts regular shows and cultural nights.
Redhill Art Gallery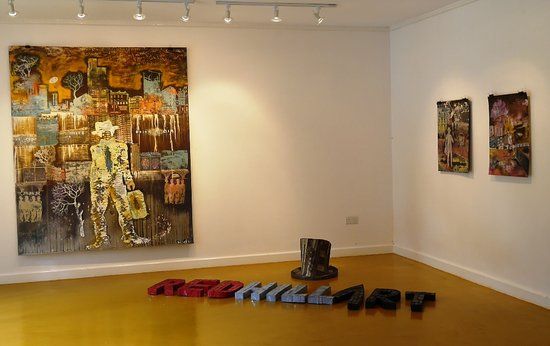 This gallery is located just outside the city along Limuru road and has a large collection of contemporary African artwork.