South Africa is known for many things including a rich yet diverse culture, plentiful natural resources, a pristine coastline and, of course, and abundance of animal life.While the Kruger National Park is without any doubt one of the foremost safari destinations in the not only South Africa but the entire world, there are a number of other game reserves that are equally as exquisite. The long list of top destinations includes MalaMala Game Reserve, Phinda Private Game Reserve, Londolozi Game Reserve, and Madikwe Game Reserve.
MalaMala Game Reserve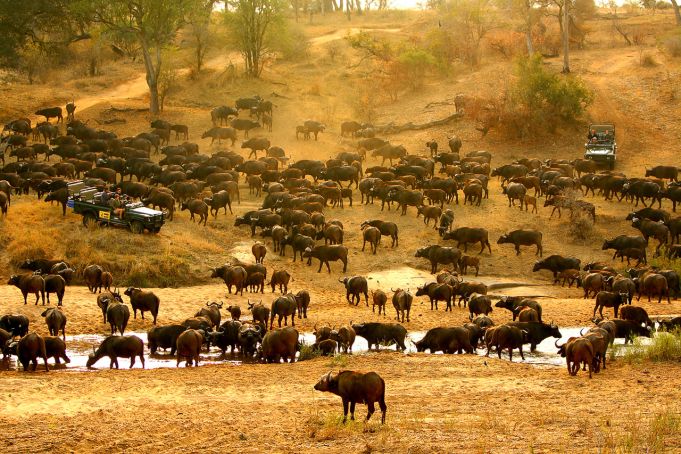 The MalaMala Game Reserve was established in 1927 and is currently one of the biggest private Big Five resorts in South Africa. Situated in the Mpumalanga province, the 13,300 hectare reserve shares an unfenced boundary with the Kruger National Park while also lying nestled between it and the Sabi Sand Reserve. The reserve is home to the Big Five (lion, rhino, elephant, leopard, and Cape buffalo) as well as large populations of cheetah, hyena, wildebeest, zebra, hippo, giraffe, and Cape wild dog. The reserve is known to offer some of the best wildlife photographic opportunities in the world and, apart from offering guests standard game drives, also has dedicated photographic vehicle available for anyone wanting to partake in their popular photographic safaris. As far as accommodation is concerned visitors can choose to stay at any of the three camps (MalaMala Rattray's Camp, MalaMala Sable Camp, and MalaMala Camp) situated in the reserve
Phinda Private Game Reserve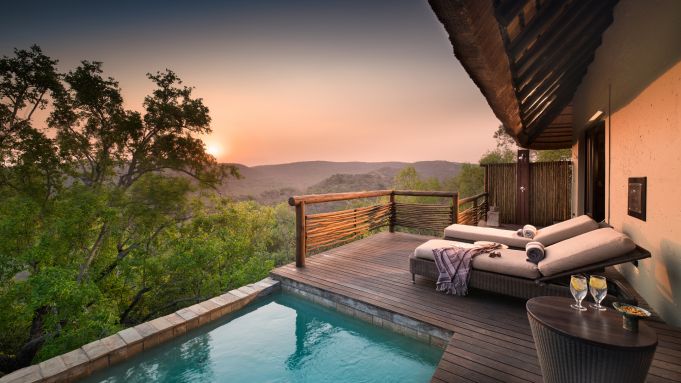 The astonishing Phinda Private Game Reserve is situated in KwaZulu-Natal and encompasses no less than 28.555 hectares. Phinda is well-known for offering visitors close-up encounters with the Big Five together with a myriad of other animals and approximately 436 bird species. Thanks to its seven very-distinct habitats which include forest, wetland, savannah, and woodland the reserve has become affectionately known as 'Seven Worlds of Wonder'. While there is plenty to see and do at Phinda such as scuba diving, hiking, and river cruises, the reserve's game drives and safari walks are by far the most popular. The highly informative game drives are led by friendly and informative rangers while Zulu trackers will take the lead on the exhilarating walking safaris that allow for very close encounters with both birds and animals.
Londolozi Game Reserve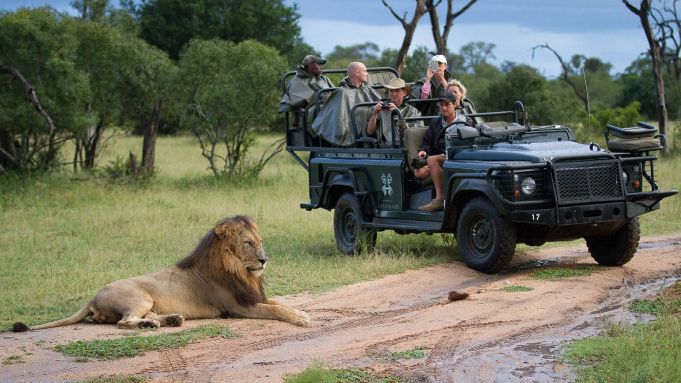 The Londolozi Private Game Reserve lies on the banks of the Sand River in the heart of the Sabi Sand Game Reserve in South Africa's Mpumalanga Province. The name 'Londolozi' is derived from a Zulu word and means 'Protector of All Living Things' – a phrase that perfectly describes the ethos of the reserve. Being the luxurious reserve that it is, Londolozi is renowned for a number of things such as its upmarket accommodations that firmly sets it apart from the competition. Thanks to being home to 145 mammal species (which includes elephant, rhino, lion, cheetah, zebra, and giraffe), 500 bird species and 140 reptile and amphibian species, the reserve also makes for the perfect African safari. Game drives in the reserve are lead by friendly and knowledgeable rangers who are eager to seek out rare sightings while sharing their personal experience along the way. As the rangers specialise in Photographic Safaris they will, where possible, always position the vehicle to allow guests to get the best angle for the perfect shot.
Madikwe Game Reserve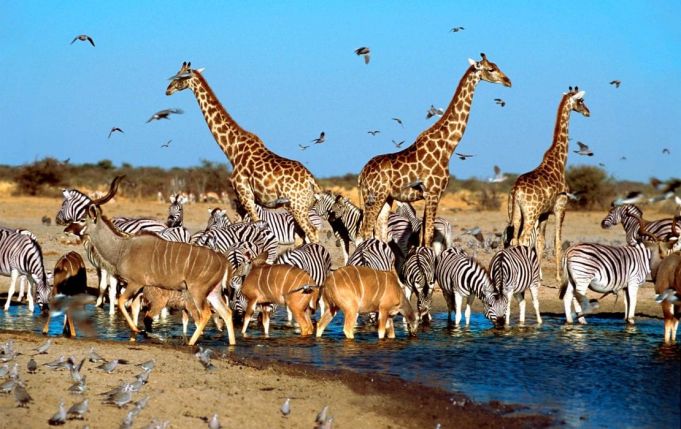 If you travel approximately 90km north of the town of Zeerust you will find the beautiful Madikwe Game Reserve. The reserve is rated as one of the top safari destinations in the entire country, and with very good reason. Not only is it home the ever-popular Big Five but also a large variety of other animals including spotted hyena, zebra, giraffe, cheetah and aardwolf. One of Madikwe's biggest draw cards, aside from its striking natural beauty, is the fact that it is located in a malaria-free area which means that no medication needs to be taken prior to your safari trip. The reserve's game drives are both informative and enjoyable and because Madikwe does not make provision for day visitors, there is never the worry of having to make your way around countless cars just to catch glimpses of far-off animals.
Also Read: