There is one thing in particular that strikes at the very heart of an adventure in and around Cairo - camping.
Cairo dates back to 949 AD and hosts relics of its grandeur past resting across the Nile in the form of the 4,500-years-old Pyramids. There are lots of things one can do in Egypt. You can opt for cruises along the Nile, road transport, or cheat your way through the airplane. Of course, all the options are ideal, it just depends on your budget and what you consider to be value for your time in the once Pharoah-governed country.
Wadi Degla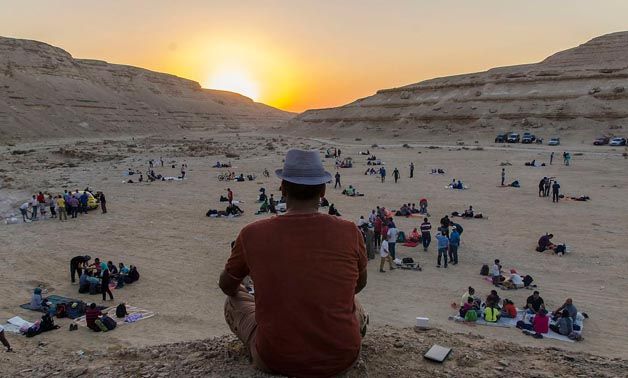 Camping is great for anyone on a tight schedule and budget. It is also an adventure for the willing. One great spot is Wadi Degla in Maadi. The spot is perfect for outdoor lovers into hiking, camping, and nature-based activities.
Wadi El Hitan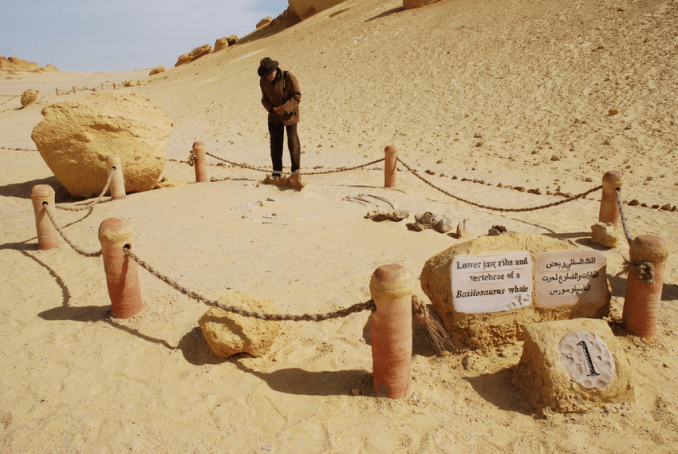 Geographically speaking, the Valley of Whales is not located in Cairo, neither can be dismiss it as being far off either. Hanging out with the local bedouin guides while camping presents a great opportunity to learn more about the country, history, culture and visiting spots.
White desert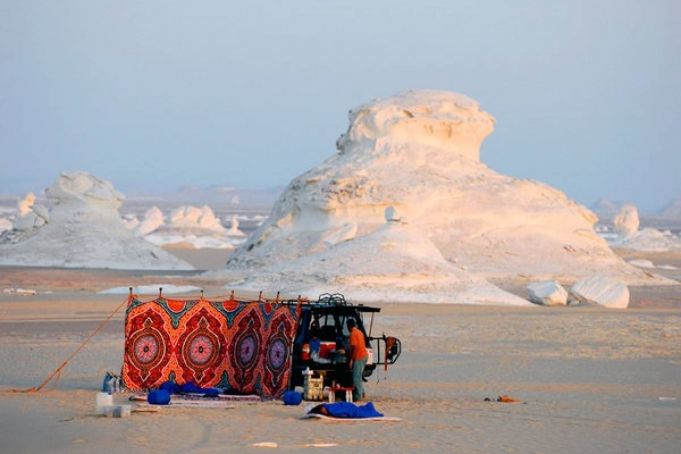 Just by the Farafra Oasis is an excellent camping spot that gives you a picture of how the 2.8 million square kilometer desert that extends all the way into Libya offers. The area is dotted with unique rock formation carved out by the wind over time. Witness the color changes on the rock formations as the sun rises and sets.
Siwa oasis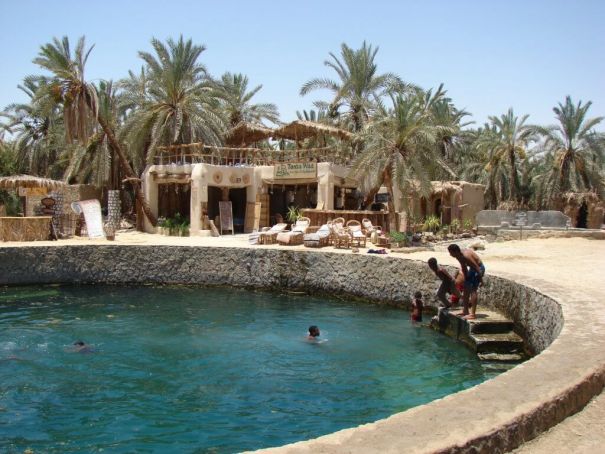 Looking for an untouched remote spot to camp? Siwa is the place. The camping ground is in the western desert and is surrounded by the Great sea sand. No place offers a better view of the nearby Mountain of the Dead. You can check into the Dunes camp and take a rental car to explore the surrounding areas. The old fortress of Shali is not too far away -just 400 meters away.
Ras Abu Galoum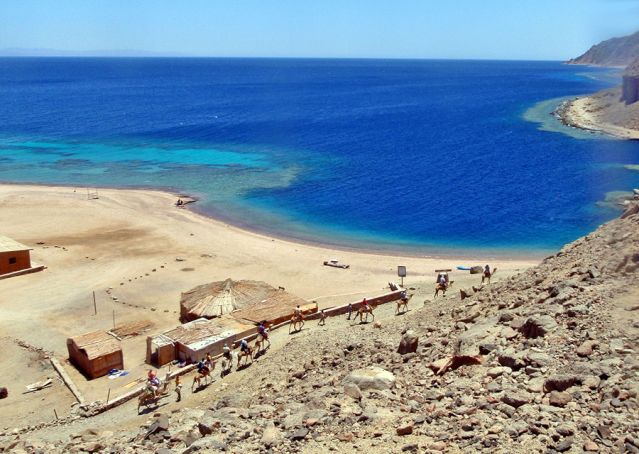 Camping by the Abu Galoum in Dahab is a must-do given its natural protectorate. What keeps this spot above the rest is its access to the sea. You can either camp close to the sea or go deeper into the hot Bedouin desert.
Sinai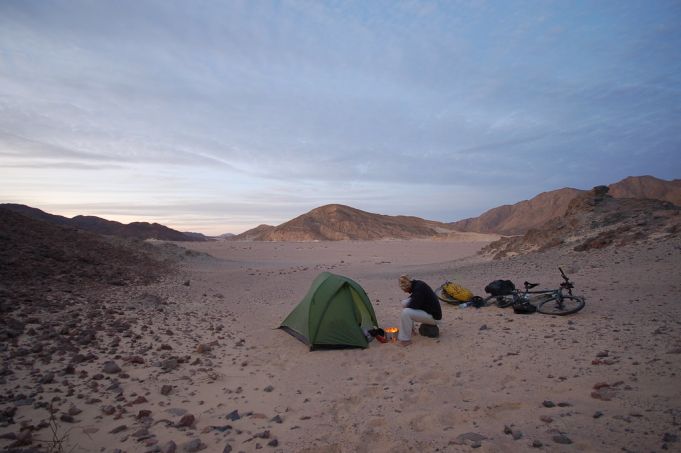 If you opt for higher ground, the Sinai mountain is the perfect spot. Saint Catherine Mount, also described as Moses Mountain, is considered the world's oldest monastery. Other camping areas along the South Sinai are SakraTah, Elrayga, Bamba and several others.
View on Map
Camping spots in and out of Cairo
Cairo, Egypt