5 Favorite Foodie Destinations Worth Visiting in Arusha
Situated at the foot of the awe-inspiring Mount Meru, Arusha is probably best known for its majestic natural scenery, its bustling markets, and its somewhat tumbledown colonial building standing proudly alongside ultra-modern pieces of architecture. Upon closer investigation you may also find that Arusha is also as much of a foodie destination as Tanzania's largest city, Dar es Salaam. There are, in fact, countless eateries, such as the following, scattered across the city beckoning foodies from all across the globe to come and indulge in some of the best cuisine on the African continent.
The Blue Heron
The Blue Heron in the centre of Arusha is undeniably one of the city's greatest foodie-finds. Set in a scenic garden, the restaurant serves as both a family restaurant and lounge bar – making it a sought-after destination for a very diverse clientele. Although the owners are Swiss, the menu has a predominantly Italian flavour and includes delicacies such as tender steak, aromatic pasta dishes, freshly-baked paninis with a variety of perfectly matched fillings, soups, seafood platters, and the most delicious pizzas in town. Children can order from a dedicated kids' menu and also burn off some excess energy in a special activity area that is both entertaining and secure. Friday nights are a special treat for patrons as they can enjoy live music as an accompaniment to their freshly-prepared dinner.
Khan's BBQ

Khan's BBQ is without any doubt one of the quirkiest foodie spots in the whole of Arusha. Opened nearly 26 years ago by the Khan family, little eatery with the ever-changing menu also serves as an auto shop during the day. Khan's specialises in authentic barbecued cuisine such as grilled and skewered meat, crisp & fragrant salads, and drool-worthy freshly-baked bread. If you are looking for a night of fine dining in the heart of Tanzania, Kahn's rustic charm may not quite be what you are looking for although it will undoubtedly appeal to anyone seeking an authentic street food experience.
Fifi's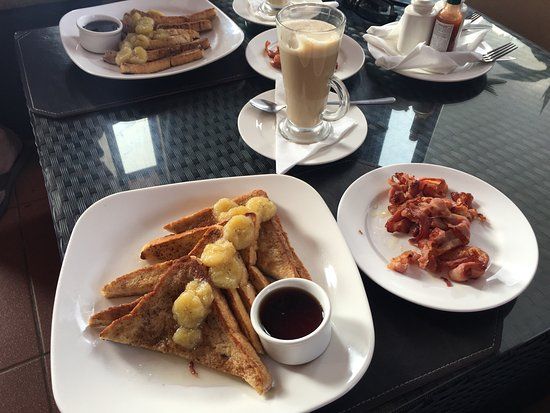 Fifi's is so much more than just another coffee shop serving moderately nice coffee and semi-stale pastries. This quaint eatery serves as a coffee shop as well as a restaurant and is particularly popular for breakfast and a late-afternoon coffee break. The menu isn't extensive but offers a variety of delectable dishes such a poached eggs and bacon served on a spinach sauce, juicy beef fillet topped with a tangy blue cheese sauce, a traditional aromatic Swahili beef stew, and some of the most divine breads and pastries you can imagine. If you fancy yourself a bit of a general knowledge expert, join in on one of the quiz nights or simply enjoy the free Wi-Fi while enjoying your meal.
The Bay Leaf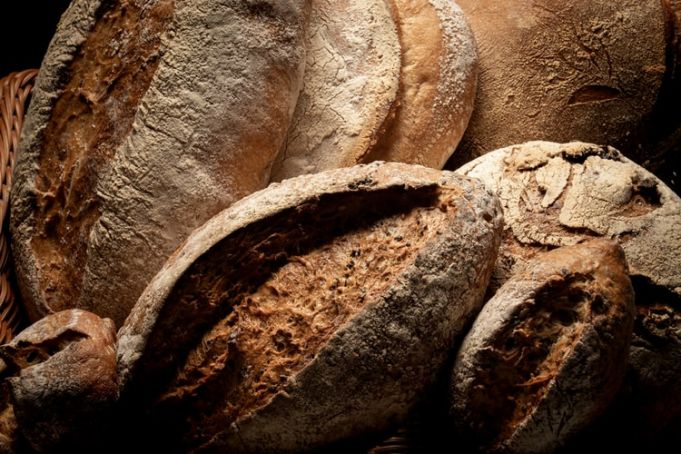 The delightful Bay Leaf Restaurant forms part of one of Arusha's most prestigious boutique hotels – the Bay Leaf Hotel. The restaurant is considered to be one of the best in the city and boasts not one but two menus filled with mouth-watering dishes. The first menu boasts predominantly continental dishes such as Spring Chicken Ballotine, Slow-Cooked West Kilimanjaro Lamb Shanks, and Barbecued Citrus Garlic Prawns served with an Asparagus Primavera. If these luscious meals don't appeal to you, you can peruse the second menu which focuses on North Indian cuisine. The Bay Leaf also sports its very own in-house bakery in which most delicious fresh bread, cakes, and pastries are baked on a daily basis.
The Boabab Restaurant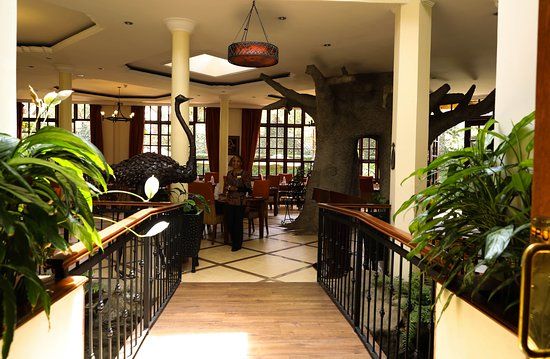 If you fancy yourself a bit of an elegant foodie, you can't go wrong with a visit to the warm and welcoming Boabab Restaurant. The restaurant is located inside the very popular African Tulip Hotel and features a baobab tree in the middle of it that makes for a very interesting conversation piece. Dinner is served buffet-style and includes an incredible selection of African, Indian, and Western cuisine that includes everything from soups and salads to stews, curries and deserts. Overall, the dining experience cannot be rated as anything other than relaxing and memorable with both the food and service being more than enough to take your breath away.
Regardless of which eatery you end up at in Arusha, you are bound to be blown away by mouth-watering cuisine and friendly service. With so many tantalizing options, you will have to set aside a couple of days to truly experience the best food the city has to offer.
View on Map
5 Favorite Foodie Destinations Worth Visiting in Arusha
Arusha, Tanzania