Cape Town is known for a lot of things including Table Mountain, lush wine farms, pristine beaches, and a vibrant art scene. The Mother City is also home to some of the most renowned shopping malls in the country. From high-end, mammoth malls to family-friendly shopping centres, let's have a closer look at the hottest shopping destinations in Cape Town at present.
V&A Waterfront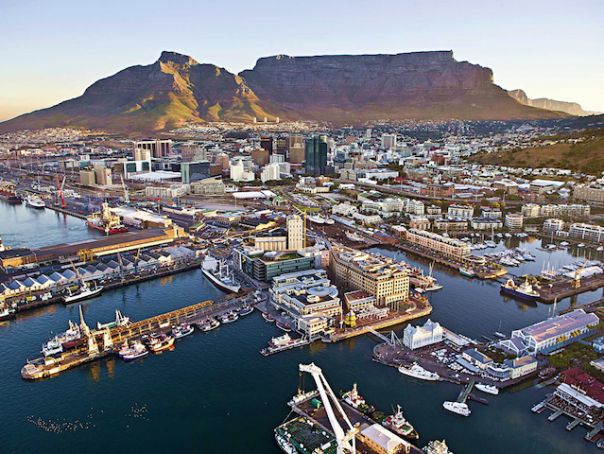 The glorious V&A Waterfront is without any doubt one of the foremost shopping and holiday destinations in all of South Africa. Nestled at the foot of Table Mountain, the V&A Waterfront boasts more than 450 retail outlets and restaurants that are bound to satisfy the needs of even the most fastidious of shoppers. Apart from being home to renowned retail outlets such as Scotch & Sofa, Woolworths, Mia Mélange, Burberry, and Earthchild Clothing, visitors can also choose from a wide variety of eateries to grab a bite to eat and something to drink from. Apart from popular fast-food outlets such as Steers, Spur, and KFC, the Waterfront also boasts a large variety of other restaurants, coffee shops, bistros, and bars to choose from including Vista Marina, Ferrymans Tavern, Granary Tavern, and Camissa Brasserie. If you don't want to spend your entire day shopping you can also choose to engage in one of many activities which includes visiting the Cape Town Diamond Museum, a trip to the Two Oceans Acquarium, and one of many waterfront boating adventures.
V&A Waterfront, Cape Town
Cavendish Square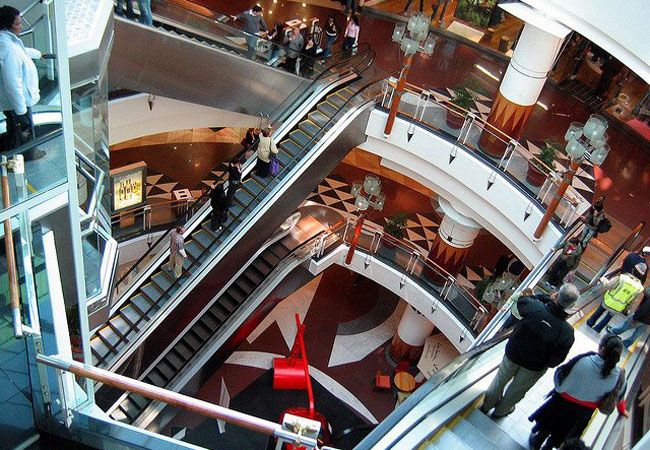 Situated in the southern suburbs of Cape Town, the award-winning Cavendish Square is known to be one of the city's best shopping destinations. Although not as big as some of the other malls in the city, Cavendish can lay claim to an impressive 8 cinemas, 5 Forex banks, and 180 stores that attract nearly 1.2 million visitors every month. The store selection at the Square is varied and includes both high-end and franchise outlets such as Body & Soul Therapy, Cape Union Mart, Forever New, and Sunglass Hut. The mall also boasts a dedicated food hall with restaurants, fast-food outlets, and coffee shops that cater for a very diverse clientele. Some of the most popular eateries include Col Cacchio, Limnos Bakers, Primi Piatti, and Vida e Caffé although popular chains like Spur, Steers, and Nando's remain well-liked options.
1 Dreyer St, Claremont, Cape Town
Canal Walk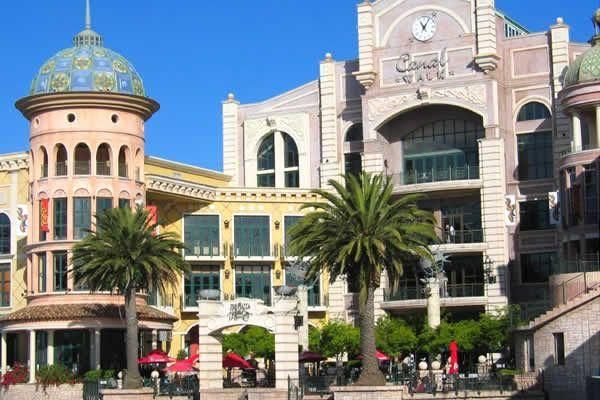 The Canal Walk Shopping Centre, which is built around a canal (hence its name), is the third-largest mall on the African continent. The 141,000 metre big shopping space is home to more than 400 shops, boutiques, restaurants, and entertainment choices. The centre is without any doubt one of the best places in the city to shop for anything from clothes and makeup to outdoor gear and electronics. Apart from department stores such as Woolworths and Game, Canal Walk is also home to a huge variety of specialty stores such as Archive, IQOS, Bobbi Brown & Jo Malone, Huawei, Falco Milano, and Musicians Gear Zone. The expansive food court is one of the largest and most diverse you will ever come across. Fast-food outlets such as Nando's, Steers, Subway, Marcel's Frozen Yoghurt, and Burger King are scattered among eateries such as Col'Cacchio, Nu Health Food Cafe, RocoMamas, Mugg & Bean, and La Rocca.
Century Boulevard, Century City, Cape Town
Bayside Mall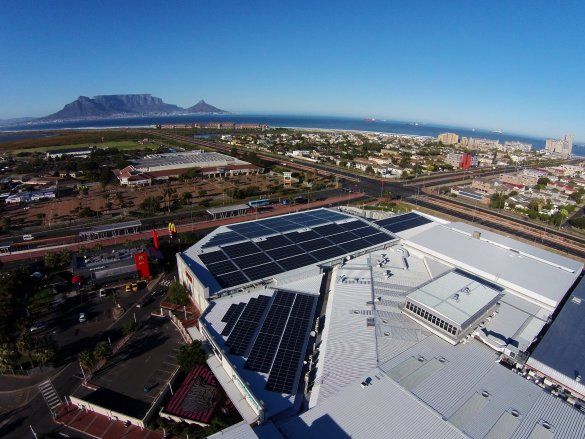 Bayside Mall is situated within a stone-throw of the beach and home to the majority of South Africa's most prominent retailers including Checkers, Edgars, Game, and Jet. Although this quaint mall in Table View is not as sizeable or as luxurious as some of Cape Town's other shopping centres, it is one of the most well-liked due to its unpretentious, casual atmosphere. Other popular outlets at the mall include Jack & Joan's, Rage, Sorbet, and Additions along with service providers such as Telkom, 3@1, Barksole, And Wash Well. Bayside Mall is as much a foodie destination as it is a shopping one and boasts a charming food court filled with restaurants and coffee shops including Spur, Wimpy, Mugg & Bean, Panarottis, and Vida e Caffe. The food court is also home to 8 movie cinemas, making it the perfect place to spend a relaxing day with friends or family.
Blaauwberg Road, Table View, Cape Town
General Info
Address
Cape Town, South Africa
View on Map
Best Malls & Outlets in Cape Town
Cape Town, South Africa