You need a change of scenery from time to time. Getting away from your busy schedule and enjoying luxury living. If you are looking for such a place, Nairobi is the city for you. Nairobi is Kenya's capital and is the only city in the world that is attached to National Park. It is entirely modern, with all the amenities you expect of a capital city. There is excellent internet connectivity, a working public transportation network, 4G mobile telephony, and it is home to fantastic hotels. In this article, we look at 6 of the best hotels you can stay in, while in Nairobi.
The Zehneria Portico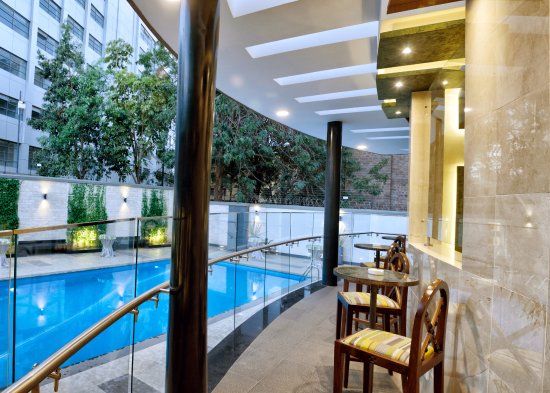 Located in the Westlands area of Nairobi, this all-suite hotel caters to both leisure and business travellers. You can get a room starting from $88 per night. Each suite comes with a balcony overlooking the pool and lush gardens that grace the property. You have access to free HiSpeed Wifi anywhere in the hotel, air-conditioned rooms, laundry service and room service. The highlight of the hotel is Seasons. This modern bar and restaurant serves authentic Kenyan food as well as international cuisine. Westgate Shopping mall and Sarit centre are nearby, giving you even more access to restaurants and other fun activities.
Villa Rosa Kempinski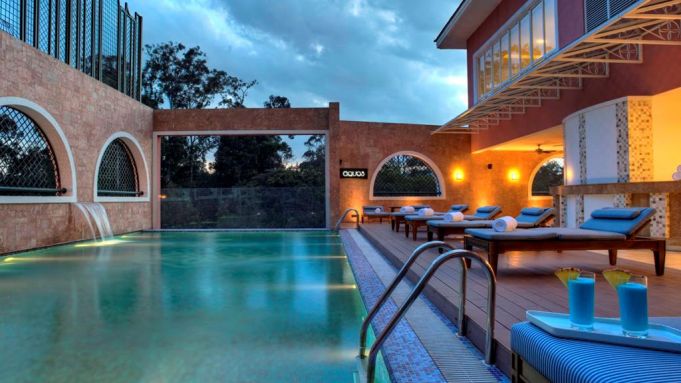 Also nestled in the Westlands area of Nairobi, this hotel played host to former US President Barack Obama during his visit to Kenya. The accommodation features both rooms and suites as well as a rooftop terrace. It about 15km away from the CBD, secluding you from all the hustle and bustle of downtown. While staying at the hotel, you can eat your fill at any of the signature restaurants within the property. A room in this property starts at $260.
Ole Sereni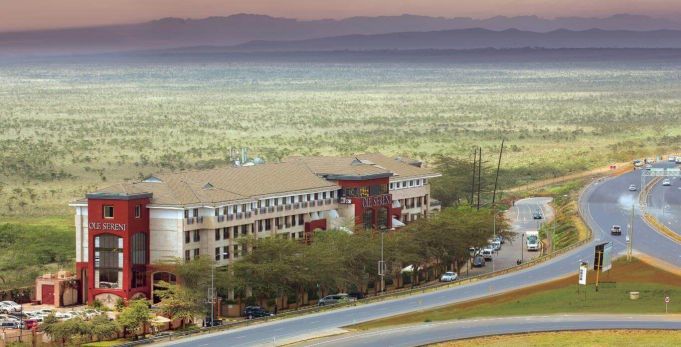 The allure of this hotel is the views it offers from its suites to the Nairobi National Park. It is close to the Jom Kenyatta International airport and is 5-minutes' drive from the standard gauge railway. It has five international restaurants, all catering to different pallets. The staff in the hotel are knowledgeable of the local area and can act as reliable guides. The hotel features a mixture of rooms and suites, all of which include with a king-size bed as standard, and all the other amenities you expect in a five-star hotel. Leisure travellers are the primary visitors to this hotel, but it also offers excellent business facilities. Prices start from $169 for one night.
Hemingways Nairobi

This a 45 suite hotel located in the Karen suburbs. It ideal if you are looking for complete serenity while looking at natural scenery. The hotel offers a view of the Ngong hills allowing for iconic sunsets each evening. Each of the suites come with butler service, with the staff ensuring ultra-comfort during your stay. The suites are very spacious, starting at 80 square feet. The Brasserie is the in house restaurant serving breakfast, lunch and dinner. The menu offers African, European and South Asian cuisine. For relaxation, you can enjoy a dip at the in-house pool or unwind at the Serenity Spa. One night at this property will cost you $ 374.
African Heritage House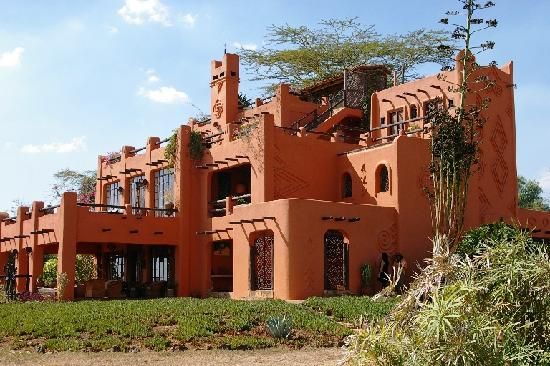 If you a looking for a home away from home, then this is the place to be. This property offers three suites and a rooftop family room. The property is owned and ran by Mr Alan Donovan, a naturalized Kenyan of American origin. Each of the rooms in the property offers a peek into the history of different towns in Africa. Various artefacts and furniture of African origin are used to equip the rooms, making it an immersive experience. You can enjoy local African cuisine as well as private tours of the national park and other significant landmarks while in the city. Located 20 kilometres away from the CBD, the property is ideal for those who want utter relaxation. One night stay at this property starts at $150.
Tribe Hotel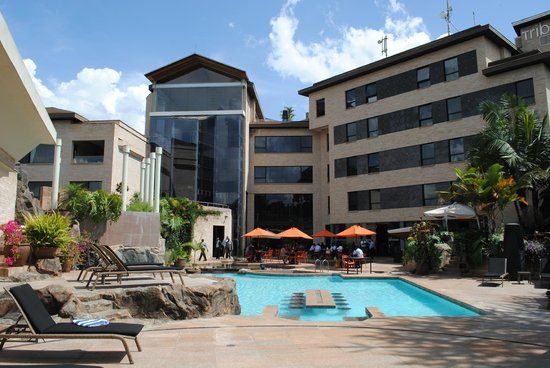 The hotel features a mix of rooms and suites totalling 135. It sits in the Gigiri area of Nairobi, where the elite of Nairobi live and work. One night at this property starts at $172. The Jiko restaurant offers a seasonal menu, meaning you never get the same dish every time. It is an open grilled theme, and you get to sample of what Kenya has to offer. Dishes range from seafood to vegan, allowing for a 360 culinary experience. The hotel is in the outskirts of the city, thereby providing a truly serene experience.
Giraffe Manor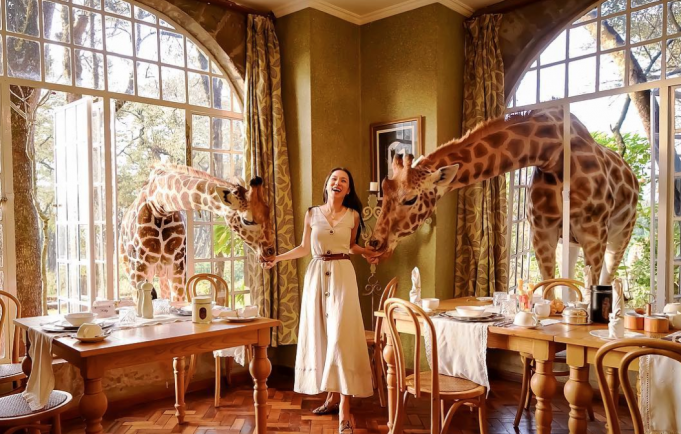 This property is a common feature in many travel shows and magazine. Its fame comes from the experience of you dining with giraffes during breakfast and dinner. The property sits on12-acres and is an extension of the Giraffe Centre, a sanctuary for the Rothschild giraffe. A full-board stay in this hotel starts at $ 1590. You also have an option to upgrade to a packaged tour of all the hotels within the Safari collection. Other activities you can do at the hotel include helicopter rides, guided tours and a class on giraffe care.
Nairobi truly is a fantastic location for any traveller. Whether you are travelling for business or pleasure, there is a hotel and other activities that fit any budget. Next time you a planning a vacation, why not gave Nairobi a nod and experience an authentic African experience.
View on Map
Best Hotels in Nairobi
Nairobi, Kenya