How to get to Arusha from Dar es Salaam and Nairobi
Arusha, the main gateway to Serengeti and the Tanzanian Maasai Mara, it's among the most popular Tanzanian destinations for safari lovers.
Getting to Arusha may prove quite difficult as there are no direct flights from overseas to Arusha though there are several direct flights from overseas to Dar Es Salaam and Nairobi, once in Dar Es Salaam there are several transport options to Arusha. Other travelers may first land at Nairobi (Kenya) then proceed to Arusha. To do this however you need to have met the travel document requirements of both Kenya and Tanzania, if you are from a country in the East African community regional block, you may move freely between Kenya and Tanzania.
The only transport options available from Nairobi and Dar Es Salaam to Arusha are flights and buses.
Flights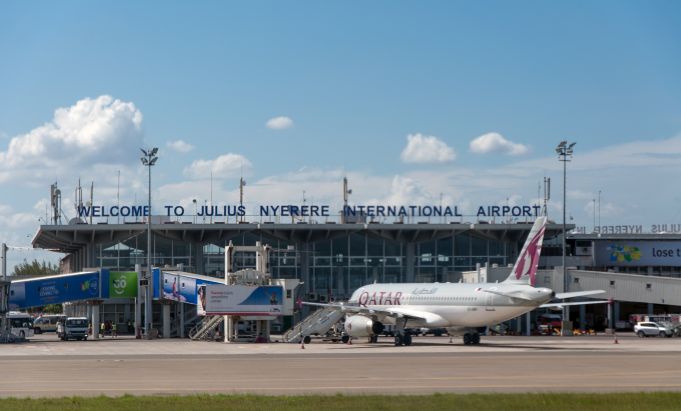 There are several carriers making up to 4 to 6 trips daily from Dar to Arusha. These include;
Flight link.

Auric air.

Coastal aviation.

As Salaam air.
For international flights you'll arrive at Terminal 3 of Julius Nyerere international airport in Dar, domestic flights however depart from terminal 2. If you make plans for chartered flights you'll depart from terminal 1.
Regular flights cost about $50 to $180 depending on the season. Direct flights from Dar es Salaam to Arusha will take around 1 hour 30 minutes to 2 hours.
It's important to know that the weather will be changing drastically as you move from Dar to Arusha. Dar es Salaam is a coastal city, Arusha on the other hand lies at the foot of mount Meru with Mount Kilimanjaro nearby.
From Nairobi there are also daily flights to Arusha, most flights will stop over at Dar es Salaam before proceeding to Arusha. Flights from Nairobi to Arusha cost $250 to $500 and take about 3 to 5 hours inclusive of the stopover time at Dar es Salaam. You can fly from either Jomo Kenyatta international airport or Wilson airport in Nairobi. Carriers operating between Nairobi and Arusha include
Kenya airways

Coastal aviation

Precision air
By road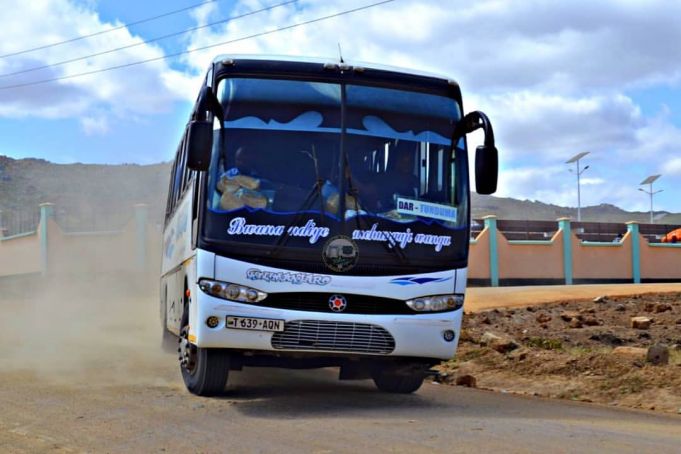 Unless you are travelling as group, it wouldn't make sense to use a private car from Nairobi or Dar es Salaam to Arusha, it would actually be more expensive than flying, taking the bus would still be more economical even for group travelers.
On average it takes about 12 hours to travel from Dar es Salaam to Arusha by bus, preferably take an express bus that make few or no stops along the way. Popular bus service providers along this route include;
Kilimanjaro express

Dar express

Tahmeed coach

Kidia
You can make your booking online on their respective websites or at their offices in Kisutu within the city center in Dar es Salaam. All buses depart from Ubungo terminal in Dar es Salaam with the earliest bus leaving at 6.am. Bus fares depend on class. There are economy class seats and VIP seats. Tanzanian buses are however very different from the buses in developed countries, here buses may or may not have air conditioning, seats are not as comfortable and most buses don't have washrooms, so make a point of using the washroom before your trip and at the several stops along the way. If it's your first time using these buses, go for the VIP class seats, as you adapt you can move to economy class seats.
The bus service providers listed above also offer luxury and semi luxury bus transport services.
If you're coming in from Nairobi, there are also several direct buses to Arusha. These buses usually depart from Nairobi in the afternoon at around 4 p.m. via Namanga border point to arrive at Arusha in the early morning hours. At Namanga you'll have to stop for some few minutes for document verification and currency exchange. It takes approximately 10 hours to get to Namanga from Nairobi and 3 hours to get from Namanga to Arusha.
Buses from Nairobi to Arusha are picked at River road in the city center, River road is one of the unsafe streets in Nairobi and pickpocketing here occurs every now and then so be very careful not to fall victim.
View on Map
How to get to Arusha from Dar es Salaam and Nairobi
Arusha, Tanzania