If you are looking for any city in Nigeria that takes shopping malls seriously, or if there's a must-try brand you want in Nigeria, chances are you will find it in one of the many huge shopping malls in Lagos. Not only do global brands flock to this retail capital, but its also known all over the country for its myriad shopping festivals and a fantastic portfolio of retail centers. Anyone who visits or lives in Lagos will appreciate these shopping centers.
Lagos, the most populous city in Africa, is generally famous for its wild and fast-paced life. The expanding economy of the town, the infrastructural growth, and continued investment in human capital make stepping into Lagos shopping malls an enjoyable and adventurous experience.
Let's take a quick rundown of the five best malls in Lagos.
1. Ikeja City Mall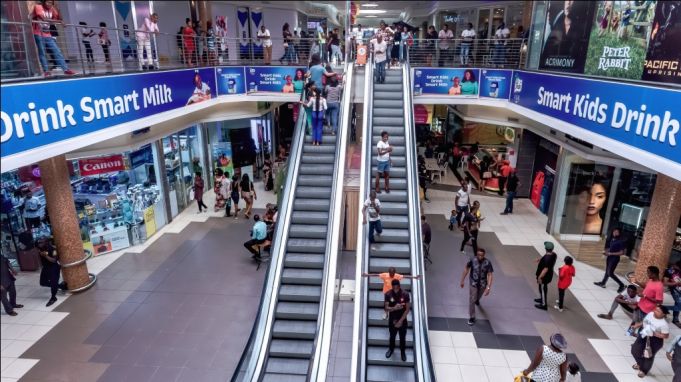 Every day, many Lagosians and visitors walk down Ikeja city mall to peruse the windows of the famous Shoprite Supermarket, Silverbird Cinemas, and countless others that pull out all the stops for their annual displays.
The mall, which was developed by Broll property services in 2011, comprises of over 100 new stores, which is why Ikeja city mall is number one on our list. Along with these high-end retailers, Ikeja city mall is also home to world-class jewelers, departmental stores, banks, cafés, bars, restaurants, hairdressing and beauty salon, ice-skating arena. Ikeja city mall holds the bragging rights as the first and best shopping malls on the mainland of Lagos. It also houses a massive whole foods and a large car park space. There is just always plenty to love about this shopping mall.
2.The Palms Shopping Mall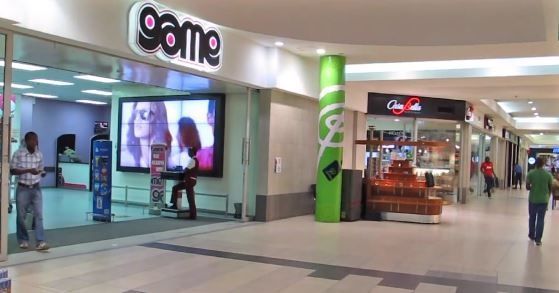 The list of best shopping malls in Lagos will not be complete without a mention of The Palms shopping mall. This famous shopping center in Lagos is bound to show up if anyone residing in Lekki and environs searches for 'mall near me.'
An ambitious project by The Persianas Group, The Palms sits on a 45,000-square-metre (11-acre) plot of land in Lekki, Lagos State. It is home to over 69 stores along with the iconic stores in Nigeria, such as Shoprite, Game, and a modern six-screen cinema, which makes sure Lekki residents have access to loads of fun all year round.
3. Maryland Mall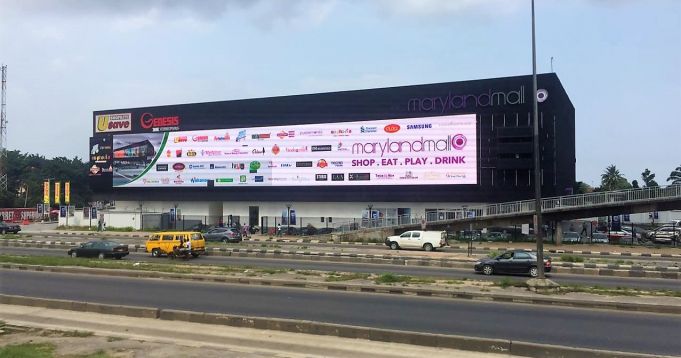 The shopping mall in Maryland, popularly known as the big black box with spectacular light shows in the late evenings, is next on our list of the best malls in Lagos. Home to The Place, the Maryland Mall has grown into a great place for family and friends to get together and frequently hosts family-friendly events.
Strategically located to conveniently offer a whole range of luxury brands and serving the shopping and leisure needs of people in Maryland and environs, Maryland Mall offers you new refreshing cozy restaurants such as chicken republic offering the best taste in the land. The majestically designed masterpiece houses over 50 shopping outlets, banks, restaurants, a supermarket and a state of the art cinema facility.
4. Novare Lekki Mall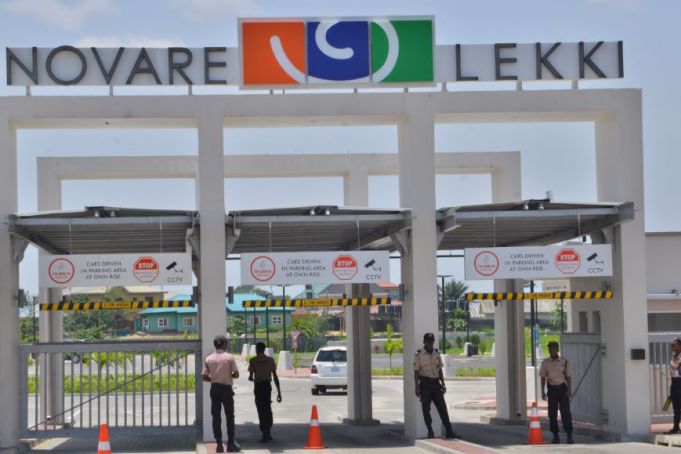 Known as the primary retail facility in the Sangotedo area of Lekki, Novare Mall boast of high-end brands. Customers are put on full display in the mall's fashion store. A gigantic mall in one of lagos easily-accessible boroughs, Novare Mall, is your go-to mall when you're looking to hit all the mega stores in one trip. It's home to Shoprite, Genesis Cinemas, Game and a host of others.
If you ever get tired of shopping, there are still plenty of things to do. You are spoilt for choice when you visit, with state of the art facilities built in a safe and pleasant environment.
5. Festival Mall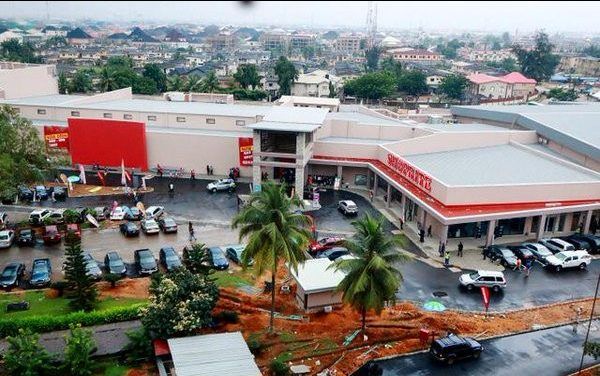 Festival Mall is an exceptionally vast retail, leisure, and entertainment space right in the heart of downtown Lagos in Festac. It's the largest and most visited shopping mall in festac and its environs, with a total internal floor area of 10,961 sqm. Festival Mall opened in 2015 provides a variety of retail stores where you can find all you need.
In case you can't find what you need in these magnificent five malls, you can always check online malls such as Walmart, eBay and Amazon, though not every item this website sells can be sent here directly.