What to know about Safaris in Africa on a budget
Who could possibly turn down the adventure of an Africa safari? For many such a trip is the opportunity of a lifetime but if you plan for it poorly, you might part with all your life savings just to make it happen.
The safari industry is big business in Africa. Most marketing is niche tailored with tented camps and lodges offering the best of excellent service.
The safari destinations are kept remote so as to avoid any distortions of the natural habitats and scenery by human activities. Thus the need to be airlifted to most of these places.
What constitutes a good safari experience varies among different people. If comfort is a major factor in where one goes for holiday, they must pick the right season for going on safari. This helps in arriving at decisions on where one should visit. For others, a DIY experience such as camping or hiking offers value for their time and presence. This guide will help you get the best out of your safari trip as you plan.
1. Timing is everything
The timing of your Safari can significantly affect cost and quality. Different regions have different seasons, however, you can exploit those differences to your financial benefit. For instance, the best time to visit Tanzania, Kenya, and Uganda is around January and February. This is the high season when most parks are booked. At just about the same time, Botswana experiences a low season from December to March. Normally, low seasons mean low prices as the demand is less. In that regard, if you opt for Botswana you will spend less and get to see the same wildlife. You can even place a wager and go during the short rainy seasons - where you experience a downpour or two in the afternoons. It might be wet but not to a point that adversely affects your Safari.
2. Planning yourself
As a general law of travel, a DIY (Do It Yourself) travel plan is way cheaper than an all-inclusive package. When going on Safari DIY basically means, booking your own accommodation, and making the necessary travel arrangements. This only makes financial sense if you opt for the budget and mid-range categories.
The cost implications for your preferred choice of transport are huge. For instance, renting a 4WD for a self-drive safari will cover both accommodation and travel at a go. Destinations, where you have to fly to some remote airstrip, raises costs. Nevertheless, note the pros and cons of every scenario before proceeding. Will you be bogged down with the responsibility of camping with the 4WD? Is the cost difference worth the forfeit? Eventually, what offers value for money is your best bet.
Also Read:
3. Where to go
Southern Africa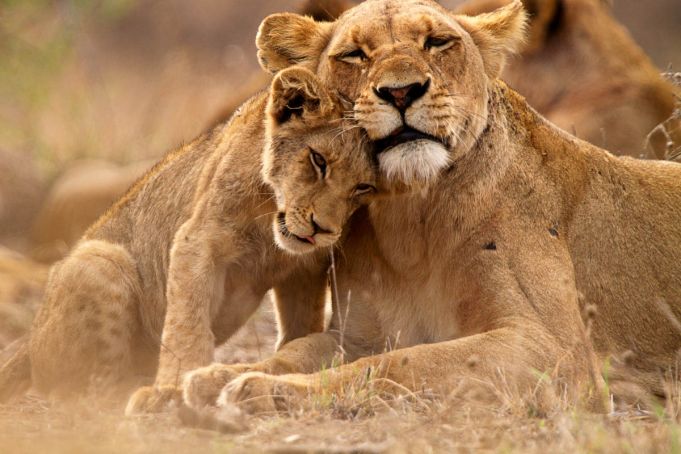 Safari trips to Southern Africa are known for diversity. Some of the continent's most iconic places and features are at the Kruger Park in South Africa, Namib Desert dunes in Namibia, Victoria Falls in Zimbabwe, and Lake Malawi in Malawi. If you plan on a complete Southern Africa circuit and enter the region from South Africa, you can easily access all other areas. The main areas can be easily accessed thanks to modern logistics and good infrastructure linkages. Most places are accommodative to families with children.
Botswana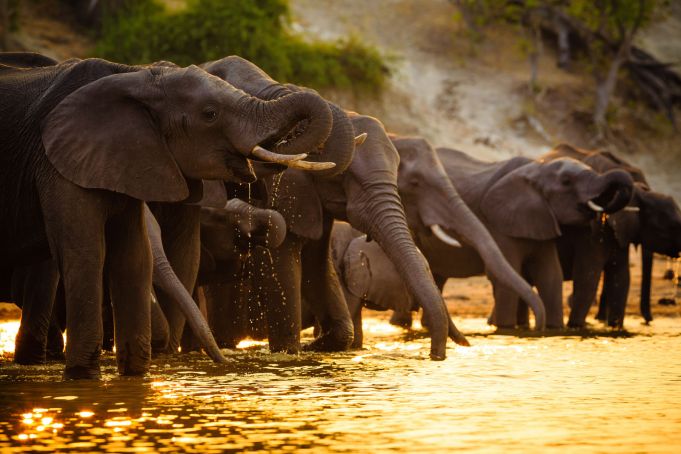 A great destination for game viewing given the untouched condition of the natural wildlife habitats. The country boasts the highest number of Elephants in Africa. A similar statistic can be said of its predator population. Top destinations are the Chobe National Park and the famous Okavango Delta. Botswana is widely known for its premium packaged tours but you can still get cheaper options.
Namibia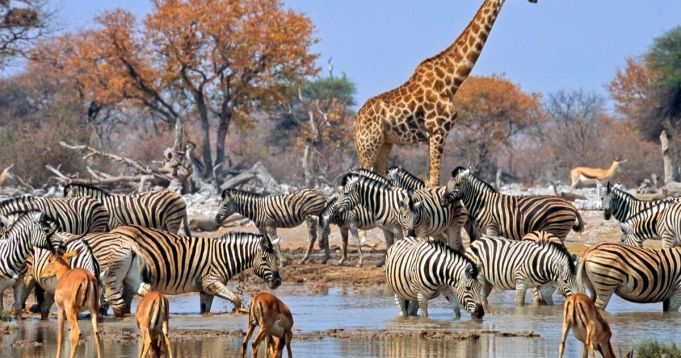 The soaring dunes are a spectacular sight while on Safari. The country is full of breath-taking scenery. Despite being arid, it has excellent game viewing at the Etosha National Park and reserves at the Caprivi strip. The rough terrain of Damaraland hides black rhinos and desert elephants as they walk through ancient game trails in search of water. Accessing most of the remote locations will require flights in and out as well as tailored camping that can send costs skyrocketing.
Mozambique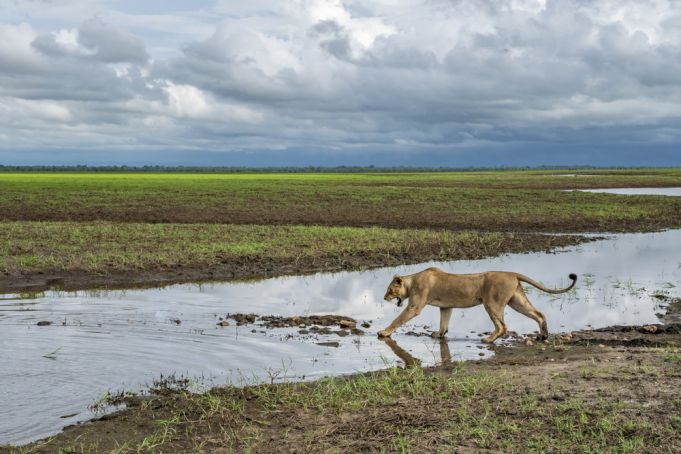 It will take some time before Mozambique's legendary game reserves are restored to their former glory. However, there are signs of progress at the Gorongosa National Park where conservation efforts are quickly turning the tide for the better.
South Africa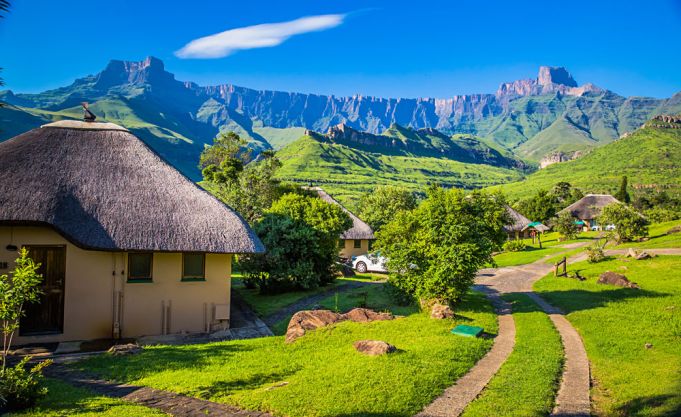 Home to the big 5 (lion, leopard, rhinoceros, elephant, and Cape buffalo) , Africa's powerhouse offers an all-inclusive Safari variety. Apart from game viewing, the whale watching season offers something unique. The country has a lot to offer from Eastern Cape, Kwazulu-Natal, and Sun-city - you name it! The choice and variety on offer mean you can invest on what meets your budget.
Eastern Africa
Rolling grasslands, rich diversity in wildlife, colorful Samburu and Maasai warriors, beautiful camps and tents. Infrastructure is great and the people are generally kind. Kenya and Tanzania stand out as two of Africa's most populous safari destinations.
Kenya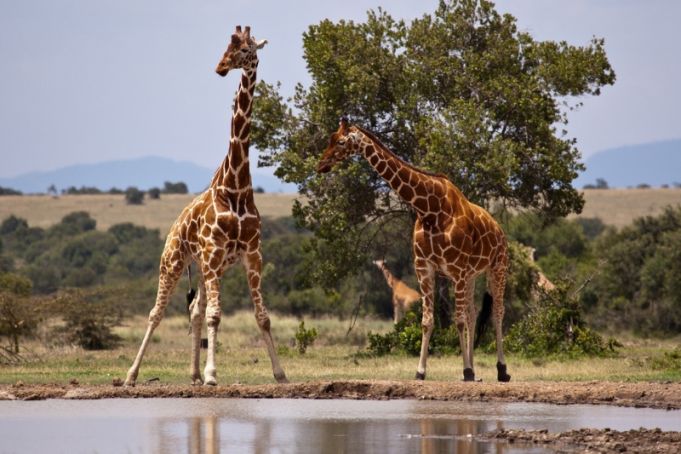 Known for the famous Maasai Mara Reserve, all roads lead here during the wildebeest migration. This happens from August to November. Major safari highlights in Kenya are Samburu and Amboseli reserves. Kenya offers top value as a prime travel destination in all categories. On the downside, peak times can result in price highs, at times $60 per person.
Tanzania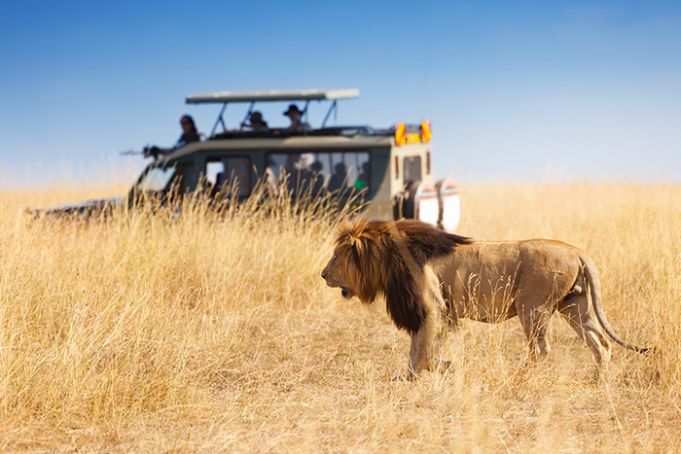 Sister to the Maasai Mara is the Serengeti. Other destinations on the northern circuit are the Ngorongoro and Lake Manyara. All these places are perfect places to spot the big 5. Towards the lower central region is the Ruaha, Katavi, and Selous. Thousands of tourists and adventure lovers go hiking on mount Kilimanjaro every year. Parking fees in Tanzania are better priced than in Kenya, but still way higher than those of Southern Africa.
Uganda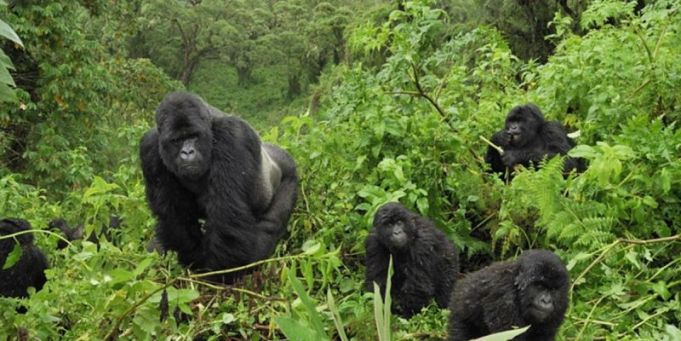 Bwindi forest in Uganda is home to mountain gorillas. The gorilla population is on the rise thanks to vigorous conservation efforts adopted by the local communities and National parks. Other destinations are Queen Elizabeth National Park and Murchison Falls.